5 players who gained their lost form in IPL 2022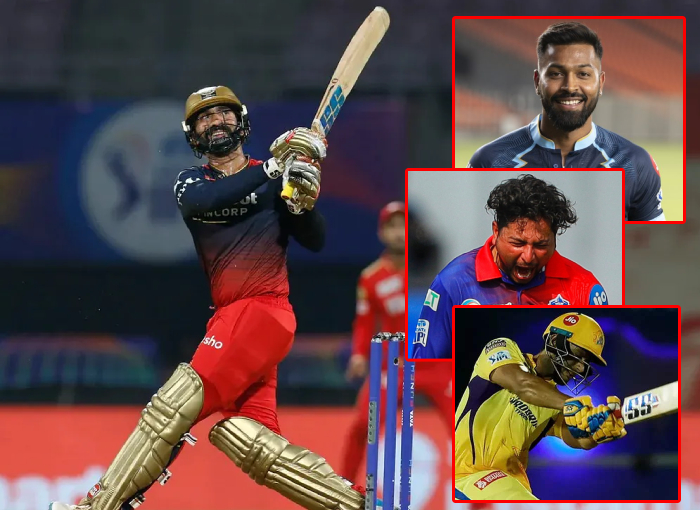 5 players who gained their lost form in IPL 2022
If IPL is known as young players league, then it is equally important for experienced players also. We have seen many examples of players coming back to their national teams after performing in IPL. So, in this article, we will see 5 players who gained their lost form in IPL 2022.
#5 Umesh Yadav
After warming the bench for the whole 2021 season, Umesh Yadav was given chance for Kolkata Knight Riders. KKR showed interest in him and they bought him in the auction due to the absence of Pat Cummins, Yadav started for KKR and he did not disappoint. Yadav was brilliant with the new ball and he took numerous wickets in power play overs for KKR.
#4 Shivam Dube
Shivam Dube who was part of Rajasthan Royals in the previous season was picked by Chennai Super Kings in the auction. Dube is an all-rounder. Dube is famous for his six-hitting and it was the main reason why CSK invested in him. Dube was not looking good in earlier matches but after then he came back very strongly. His innings of 96 runs against RCB was one of the best in IPL 2022.
#3 Kuldeep Yadav
Kuldeep Yadav was once the best wicket-taking bowler of India alongside Chahal but things did not go well for him as he was dropped from the Indian team and he was also not doing well in IPL. He passed the whole season on the bench for KKR but things got completely changed for him in IPL 2022 when Delhi Capitals bought him. He is taking wickets for Delhi in middle overs and he took 5 wickets against his previous team KKR. Kuldeep Yadav has also become the permanent spinner of Delhi's team this season.
#2 Hardik Pandya
The comeback which every Indian cricket team fan was waiting for was Hardik Pandya's comeback. Pandya transformed completely after the captaincy of Gujarat Titans in IPL 2022. Before IPL he was struggling with the form and injuries which were directly affecting his bowling.
After Venkatesh Iyer's debut, he was not even considered for the team but IPL 2022 changed his scenario completely. He is playing as a key player for his team, he is leading from the front and he is also balling 4 overs consistently in every match. He has also promoted himself in the batting order and till now he is the leading run-scorer for his team.
#1 Dinesh Karthik
Dinesh Karthik is the most talked about player in IPL 2022. He was doing commentary a few months back in England and now he has become a sensation in IPL 2022. Experts criticized Karthik's buy. Karthik was also suffering from bad form. He was removed from the KKR's captaincy in 2020 after that his position in the Indian team got disturbed.
Rishabh Pant replaced him completely as wicketkeeper in the Indian team but it was IPL 2022 which gave him a second chance in his life. Karthik is playing a massive role in his new franchise Royal Challengers Bangalore. Karthik is one of the most experienced players in the league and in 2022 his finishing and small cameos are the difference in RCB's victory in every match. If he continues like this, he can get an offer for the Indian team as well.