5 players with the most number of wickets for Mumbai Indians in IPL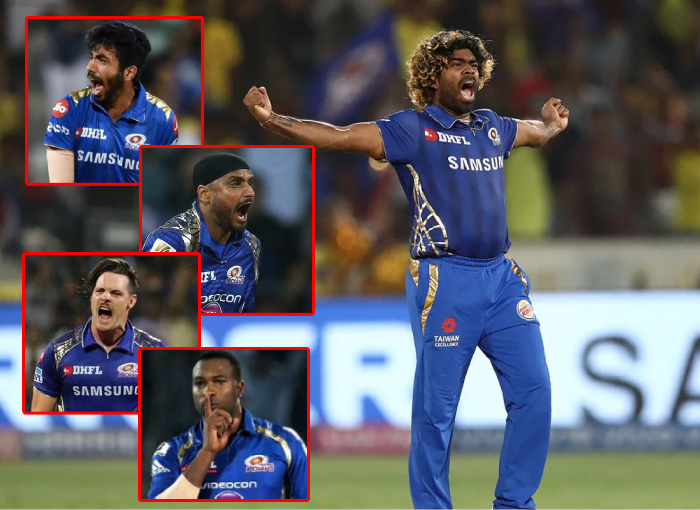 5 players with the most number of wickets for Mumbai Indians in IPL
In terms of trophies, Mumbai Indians are the most successful franchise in the history of IPL. They have won the IPL trophy 5 times. For a team to be successful in T20 format it becomes very important that how their bowlers are performing. So, like every successful T20I team Mumbai was also blessed with high-quality bowlers. So here are the 5 players with the most number of wickets for Mumbai Indians in IPL.
#5 Kieron Pollard
Mumbai's most successful all-rounder, Kieron Pollard is at No.5 on our list. Although Pollard is not a regular bowler but still, he can bowl 2 to 3 overs in middle. Pollard has 65 wickets for Mumbai Indians so far.
#4 MJ McClenaghan
MJ McClenaghan was a New Zealand fast bowler who was famous for his speed. Before Trent Boult, it was him who contributed with Malinga and Bumrah in Mumbai's bowling attack. McClenaghan has 71 wickets for Mumbai Indians in IPL.
#3 Harbhajan Singh
Former Indian legendary spinner, Harbhajan Singh was the most successful spin bowler for Mumbai Indians. He is at No.3 on our list as he took 127 wickets for Mumbai Indians. In earlier IPL seasons he played for MI but later on, he played for many different franchises.
#2 Jasprit Bumrah
Jasprit Bumrah who was built by the Mumbai franchise is now one of the top-class bowlers in the world. Bumrah was introduced by Mumbai Indians. Bumrah is now Mumbai's key bowler and he is also their highest wicket-taker. Bumrah has 130 wickets for Mumbai Indians in IPL so far.
#1 Lasith Malinga
The greatest overseas bowler to ever play in the IPL and man behind the dominance of Mumbai Indians in IPL is known other than former Sri Lankan legend Lasith Malinga. He is at No.1 on our list as he has 170 wickets for Mumbai Indians in IPL which is the joint highest number of wickets in IPL. No other bowler can replace his legacy in IPL.