Dhoni is busy preparing special breed of cow in ranchi
After retiring from all formats of cricket, Mahendra Singh Dhoni (MS Dhoni) is now on his way to become a farmer. Dhoni is following farming and dairy farming in the 43-acre new farm house in Sembo village in Ranchi. This dream farm house of Dhoni is surrounded by dense forests. His farm house is blooming with green vegetables.
The 43-acre farm house in Dhoni is already producing vegetables, large scale dairy, fisheries and poultry farming have also started. There are currently 72 cows in Dhoni's dairy, which are of freezian, Sahiwal breed of France. Preparations are being made to bring cows of Gir breed.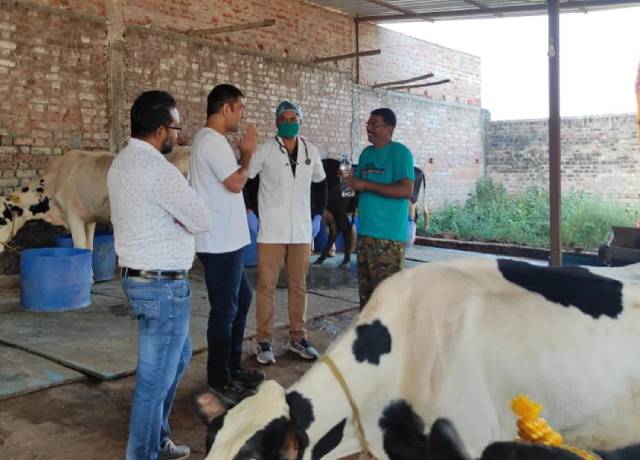 Doctor Vishwanath, who took care of Dhoni's cows and Kadaknath hens, told that when these cows were brought from Punjab, she could not get into the environment here, her health was always bad. Now all the colors have been created here.
Dhoni also serves cows. He also keeps an eye on their food and the doses given to them. Even keeping a record of every liter of milk. There are plans to keep 300 cows in Dhoni's dairy farm. Right now, 400 liters of milk is being produced from their dairy. Dhoni is giving special emphasis on Local for Vocal. Dhoni is engaged in preparing a better cow breed. This breed will give free of cost to the farmers here.