India won the first Test in 1977 on Australian soil
The four-match Test series between India and Australia (IND vs AUS) is scheduled to begin on 17 December. The first Test match will be played in Adelaide in day-night format. A memorable match between the two countries was played in Melbourne in 1977, when India won by a huge margin of 222 runs over Australia. Australia has never forgotten this defeat
India first visited Australia in 1947–48, when Lala Amarnath was the captain of Team India. At the same time, the command of Australia was in the hands of the great Sir Donald Bradman. The historic victory in 1977 was under the captaincy of Bishan Singh Bedi. It was India's first Test victory on Australian soil.
Then there was the 0-2 trailing Indian team captain Bishan Singh Bedi in the five-match series. Bedi won the toss and decided to bat first in the third Test. Both Indian openers, veteran Sunil Gavaskar and Chetan Chauhan could not even open the account.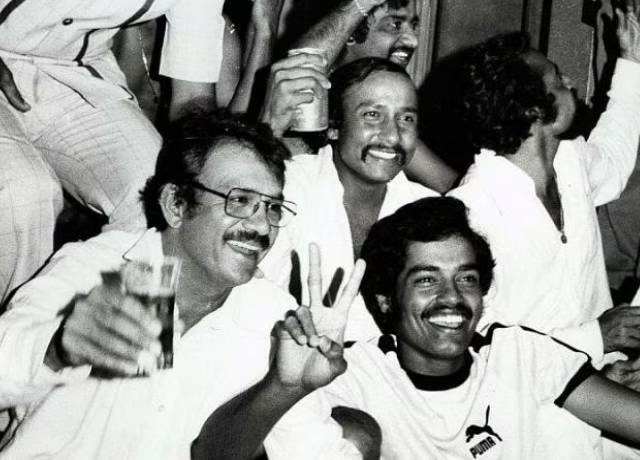 With the help of Mohinder Amarnath (72), Gundappa Vishwanath (59) and a few innings of middle-order batsmen, the visiting team scored 256 runs in the first innings. Bhagwat Chandrasekhar then took six wickets and conceded Australia's first innings for 213 runs.
After this, Gavaskar played a brilliant innings of 118 runs in the second innings and Vishwanath hit another half-century (54). India scored 343 runs and Australia got the target of 387 runs. Chandrasekhar bowled unconvincingly and took six wickets in the second innings again and Bedi showed the way to the pavilion to the remaining four batsmen.
Australia were able to score just 164 runs in their second innings and India registered a big win by 222 runs, their first Test win over the Australian side.