Sir Vivian Richards was a legend in cricket he got several records and titles but do you know that he had also played football at international level. To represent your country in cricket is surely not a small thing but to represent your country in two games and that too in football requires some extraordinary talent.
Today we will look at Sir Vivian Richards football career with some of his Cricket marvels.
There is very less information about Sir Vivian Richards football career because he played football before he established himself as an international cricketer. But there is no doubt that he is the only player in history of both cricket and football who represented his country in cricket world cup and in football World Cup (qualifiers).
Sir Vivian Richards Football Career
In 1974 world cup of football Vivian Richards represented Antigua and Barbuda in qualifiers. Antigua finished at table end in their group with a goal difference of -19 as they lose against Trinidad and Tobago by 1-11 and Suriname by 0-6. We do not have any information regarding Sir Vivian Richards goals and assist or how he played but looking at his team's performance it was definitely not good.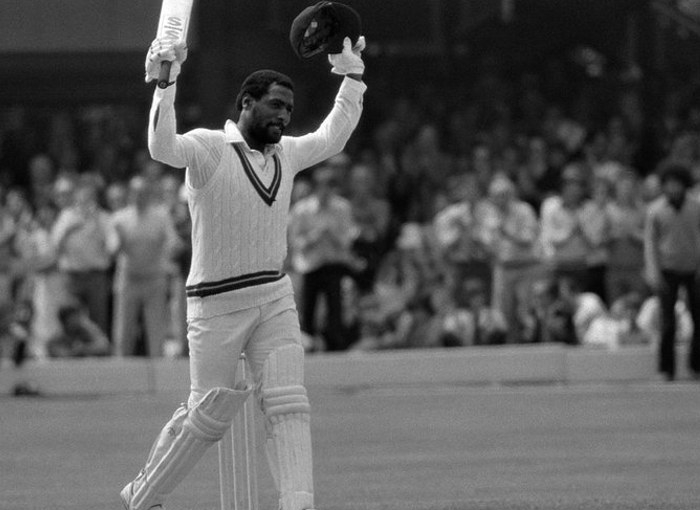 You should forget your past when life gives you second chance and Sir Vivian Richards accepted this thing perfectly his football career was not acceptable to him so he tried himself in cricket and became one of the most successful players of all time. His test average was 50.23 which is outstanding and his ODI average was 47. He was also the member of West Indies team in 1975 and 1979 when they won world cup. He changed the style of aggressive batting completely and his style and fearless Cricket made him a successful player in cricket.
Also Read: List of Cricketers Who Died During Matches