Top 10 Longest Six in IPL History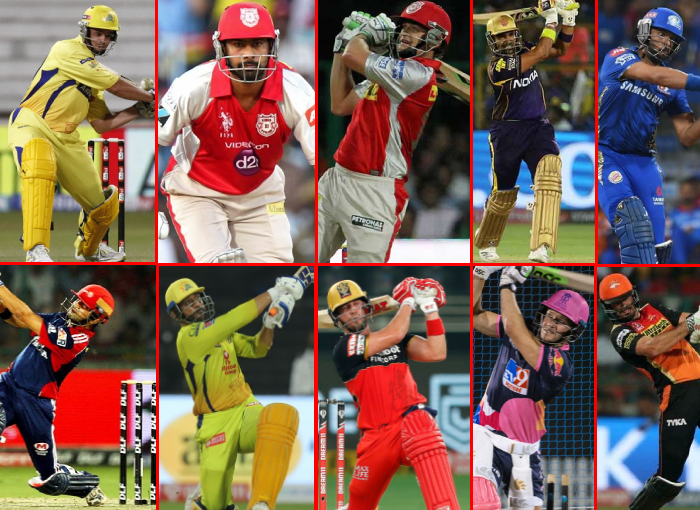 Top 10 Longest Six in IPL History
IPL is famous for its thriller matches and outstanding player performances. But main reason for its success is entertainment.
When it comes to entertainment no other league in the world is more famous than IPL. People love to see their favourite players.
But here we will talk about some top out of the park shorts in IPL for which fans comes to stadiums. Below is the list of top 10 longest six in IPL history.
10. David Miller
In 2016 when David Miller was a Kings Eleven Punjab's player, he smashed 110 meters long six against Royal Challengers Bangalore. Left-handed south African batsman is quite famous for its aggressive batting.
9. AB de Villiers
One of the best all format batsman of modern era Ab de Villiers smashed a massive six in a match against Chennai Super Kings in 2018. When recorded it was 111 meters. The South African retired batsman plays for Royal Challengers Bangalore.
8. MS Dhoni
Indian cricket legend MS Dhoni smashed 112 meters long six in a match against Mumbai Indians in 2012. The former Indian wicket keeper batsman is captain of Chennai Super Kings from a long time and helped them getting their hands on title for three times.
Also Read: Top 10 All Rounder's in History of IPL
7. Ben Cutting
Australian all rounder Ben Cutting made his IPL debut in 2014 and in 2016 he smashed a massive six of 116 meters. He hit this maximum for Sunrisers Hyderabad against Royal Challengers Bangalore.
6. Gautam Gambhir
Kolkata knight riders captain Gautam Gambhir was an important player for India and also one of the most successful captains of IPL. In 2017 he smashed 117 meters long six which puts him at No. 6 in this list.
5. Yuvraj Singh
Yuvraj Singh was well known for his sixes and who can forget that six sixes to Stuart Broad in 2007 T20 world cup. He in 2009 as the captain of Kings Eleven Punjab smashed a banter of 119 meters long in a match against Chennai Super Kings.
4. Robin Uthappa
Robin Uthappa was a part of India's squad in Inaugural T20 world cup. He was selected because of his T20 type of play. He showed this talent of him in 2010 when he hit a maximum of 120 meters long against Chennai super kings while playing for Royal Challengers Bangalore.
Also Read: How to Watch CPL 2021 Live Streaming on TV & Mobile?
3. Adam Gilchrist
Former Australian wicket keeper batsman Adam Gilchrist was one the best T20 batsman during starting of this T20 format. In 2011 while playing for Kings Eleven Punjab he smashed a maximum of 122 meters long which is one of the longest in in IPL history.
2. Praveen Kumar
It is really strange to see a bowler in longest sixes in IPL history but that's what IPL is known for, to amaze everyone. In 2011 while playing for Kings Eleven Punjab Praveen Kumar smashed a massive hit against Mumbai Indians. Which when recorded was 124 meters long.
1. Albie Morkel
Former south African all rounder Albie Morkel was one of the best all rounders in the history of IPL. He was a good player he can change the pace of the game and can accelerate any time. But he made history in 2008 when he smashed 125 meters long six against Deccan Chargers which is still the longest in IPL history even after 13 years.