In past few years level of fielding in international cricket has gone very high. Captains of teams are more interested in the fielders.
In IPL too we have seen some unbelievable catches and fielding efforts from some players. Today we will list down top 5 of them.
5. David Warner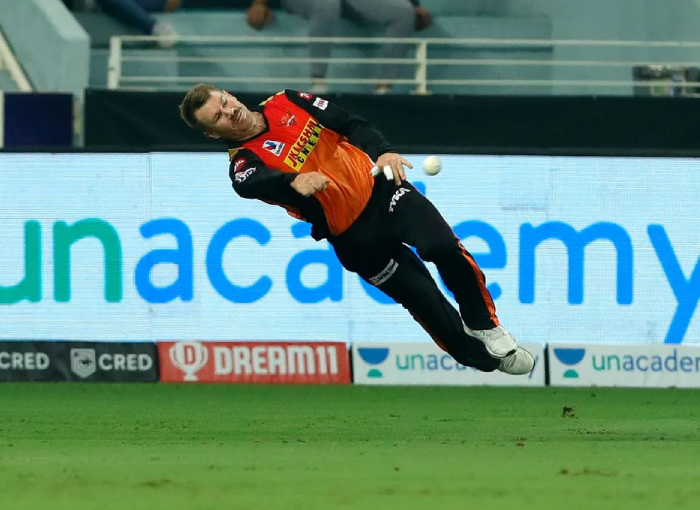 David Warner is a brilliant fielder; he is always active on the field. So far, he has taken 66 catches in IPL history and saved many runs on boundaries for his team Sunrisers Hyderabad. He is good fielder of slips and inner circle but when required he could even field at boundaries. He can also chase bowl very well his ability to cover ground is just amazing.
4. Faf Du Plessis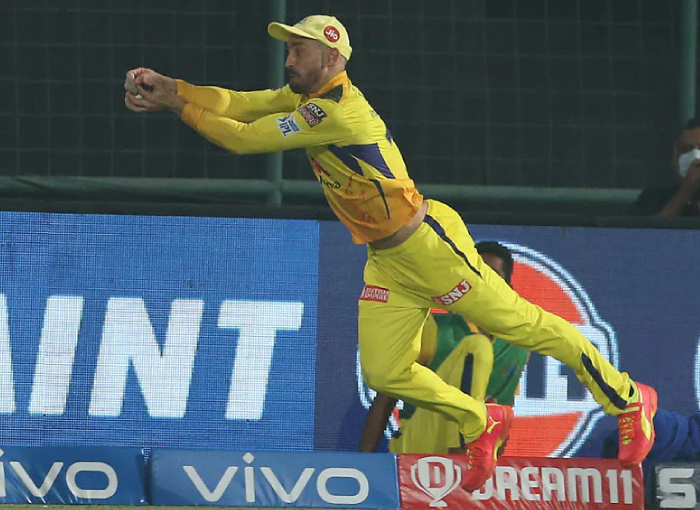 South African player Faf Du Plessis has taken 54 catches in 84 matched he played so far. He is a brilliant fielder with good fitness. He can guide the boundaries like no other. He is also a good fielder of slip. In 2019 IPL he was undoubtedly the best fielder and also his catch of David Warner was best of that season. As we can expect this from a South African as they have already raised the bar of fielding.
3. Suresh Raina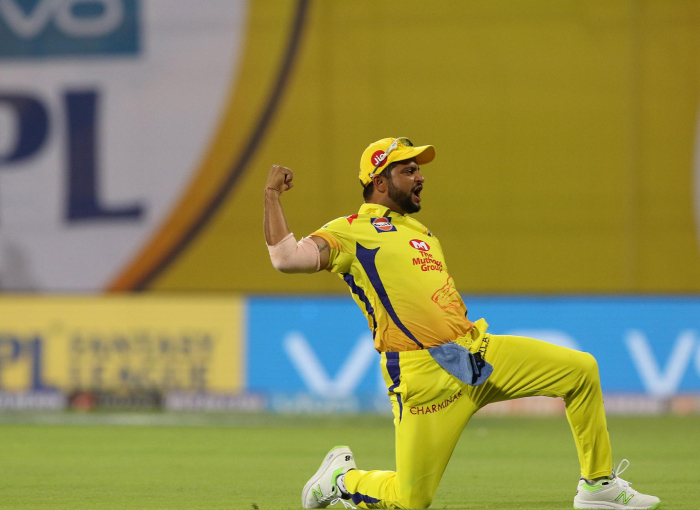 Suresh Raina was no doubt India's best fielder of his time and in IPL he has taken most No. of catches. He took 102 catches in his IPL career. We have seen some of the most unbelievable catches from Raina. He got amazing reflexes and you can just put him on anywhere in ground and he will give his 100% in fielding. World's best fielder of all time Jonty Rhodes put Suresh Raina at top of his list of fielders.
2. Kieron Pollard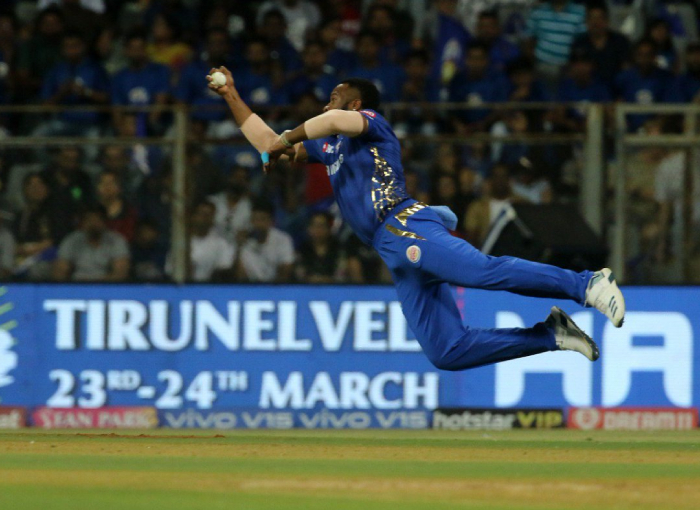 Kieron Pollard is well known for his six hitting and destructive batting but he is also an amazing fielder. In his IPL career he took 90 catches so far with advantage of his height he took some unbelievable catches on boundaries. Despite of his wait he does not hesitate to dive or to jump over the ropes. He has been a key player for Mumbai Indians from starting.
1. AB De Villiers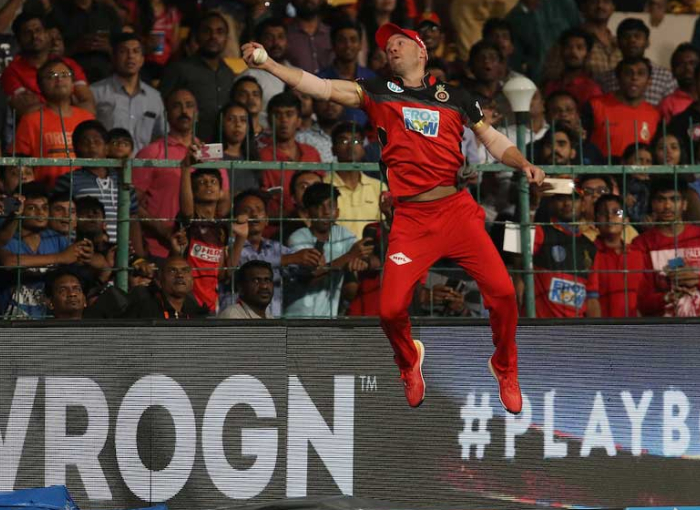 AB De Villiers got a nickname of "Superman" because of his remarkable efforts in fielding his ability to judge the ball and to jump accordingly is just amazing. He can also guard the stumps as a wicket keeper and can do some decent stumping. He took 83 catches in his IPL career and showed some best fielding efforts. As a South African player, we can expect this kind of level in fielding from him. To have AB De Villiers in your team puts your team one step ahead as he is a complete player.
Also Read: 5 Best Apps to Watch IPL 2021 Live Streaming Free
Also Read: Top 5 Best Opening Batsmen in IPL History