Top 5 fastest centuries by Indians in IPL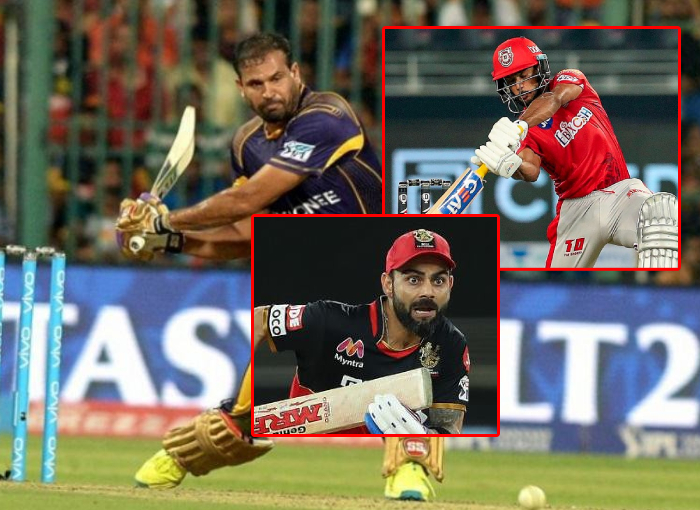 Top 5 fastest centuries by Indians in IPL
Indian Premier League is the most difficult league in the world as IPL focuses on both talent and competition. IPL is famous for overseas players but at the same time, it also gave Indian fans some of the best power hitters of India, especially in the T20 format. Indian players are the heart and soul of the league. That's why we will see the top 5 fastest centuries by Indians in IPL.
#5 Wriddhimann Saha
The stage was set for Wriddhimann Saha in the 2014 IPL final at Bengaluru. Saha was playing for Kings Eleven Punjab and as it was the IPL final between Punjab and Kolkata Knight Riders pressure was high. But Saha made an incredible century in just 49 balls but unfortunately, he was on the losing side.
#4 Virendra Sehwag
While playing for Delhi Daredevils in a match against Deccan Chargers in 2011 at Hyderabad. Former Indian opener Sehwag smashed the fourth fastest hundred in IPL by an Indian in just 48 balls. Sehwag made 119 off 56 balls. Sehwag smashed 13 fours and 6 sixes in that match.
#3 Virat Kohli
Former Indian captain Virat Kohli was in the highest form of his career in 2016. Even in the IPL he alone scored almost 1000 runs in one single season including 4 hundred and one of them came against Kings Eleven Punjab at Bangalore which is also the third-fastest by an Indian in IPL in just 47 balls.
#2 Mayank Agarwal
Punjab opener Mayank Agarwal scored the second-fastest hundred by an Indian in IPL. He did this in 2020 at Sharjah against Rajasthan Royals. Mayank scored a brilliant century in just 45 balls. He made 106 runs off 50 balls including 10 fours and 7 sixes. But unfortunately, he was on the losing side.
#1 Yusuf Pathan
Former Indian all-rounder Yusuf Pathan in 2010 scored the fastest hundred by an Indian in IPL. In a match between Rajasthan Royals and Mumbai Indians, Pathan while playing for Royals smashed a century in just 37 balls including 9 fours and 8 sixes. Pathan played with a strike rate of 270.27 in that match but his century went into vain as Rajasthan lose the match.