Top 5 Indian cricketers who earned the honorary rank in the Indian army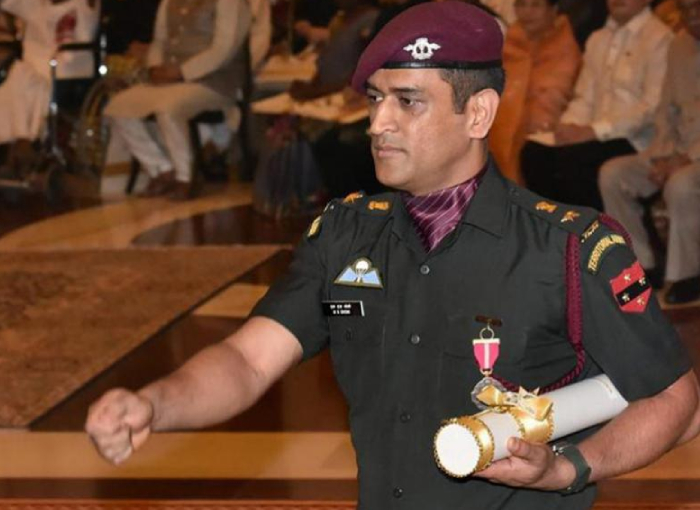 Top 5 Indian cricketers who earned the honorary rank in the Indian army
It is always an honour to represent your country. Whether it can be in sports or the army. In India, cricketers are considered as ideals. Many Indian cricketers also got the chance to be a part of the Indian armed forces. In this article, we will see the top 5 Indian cricketers who earned the honorary rank in the Indian army.
#5 Hemu Adhikari
Hemu Adhikari was a lieutenant colonel in the Indian army during the times of World War 2. He also represented India in cricket as a rounder. He was a right-handed batsman and a leg spinner. He also represented India in managing the staff of the cricket team in 1971. He was a strong reason for India's first overseas test win at Oval in England against England. He was part of the Indian team from 1957 to 1959 where he played 21 tests and scored 872 runs in his career.
#4 C.K. Nayudu
C.K. Nayudu was honoured with a colonel in Holkar's army in 1923. He got the chance to represent India in the army even before his international debut in cricket. C.K. Nayudu represented India in the first overseas test match in England at Lord's in 1932. C.K. Nayudu was a right-handed batsman and an off-spinner who represented India as test captain. He scored 350 runs and took 9 wickets in his Test career.
#3 Kapil Dev
Kapil Dev is a well-known cricketer in world cricket as he is India's one of the most successful captains and also one of the greatest all-rounders in cricket's history. In his captaincy, India won the 1983 world cup. Kapil Dev in 2009 was honoured by the Indian territorial army as a lieutenant colonel. Kapil Dev played 131 tests and 225 ODIs in his career. In which he scored 2548 test runs and 3783 ODI runs. He also took 434 test wickets and 253 ODI wickets. Kapil Dev also coached India from 1999 to 2000.
#2 Sachin Tendulkar
Sachin Tendulkar is considered the god of cricket because of his unachievable records and stats. He was a great batsman probably the best batsman to ever play the game. In 2010 Sachin was honoured as group captain by Indian Air forces for his incredible contribution to cricket and the nation. Sachin is still a great ambassador of the game and it would be fair to say that he made cricket popular. His records speak after him as he played 664 international matches for India where he scored 100 centuries highest by any cricket player.
#1 MS Dhoni
The most successful captain and a great finisher MS Dhoni is the most famous cricketer in India and World. Dhoni won one T20 world cup, one world cup and one champions trophy for India as captain after which he became the only captain to win all the ICC trophies. In 2011 Dhoni was honoured with lieutenant colonel by the Indian territorial army for his contribution to the game and the country. After his retirement in 2019, he served with his force in Jammu and Kashmir for two weeks in August 2019.