Top 5 Indian players with the most number of sixes while chasing in IPL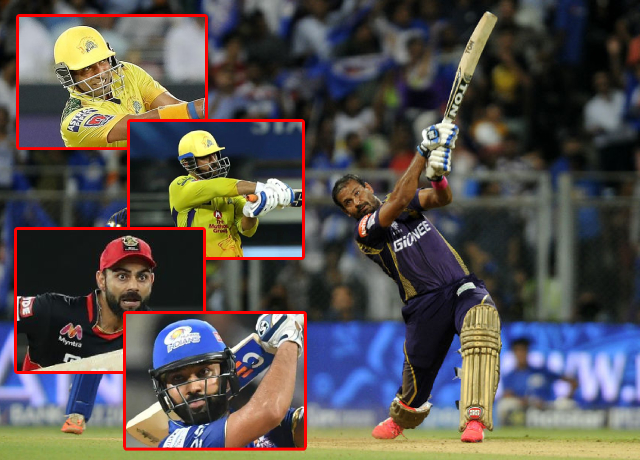 Top 5 Indian players with the most number of sixes while chasing in IPL
Chasing has never been an easy job and with this T20 atmosphere going all around we are here with an article related to chasing stats. So here are the top 5 Indian players with the most number of sixes while chasing in IPL.
#5 Rohit Sharma
Indian skipper Rohit Sharma is known for his six-hitting. He is a specialist in T20 format. In IPL he is one of the most renowned players. While chasing Rohit has 88 sixes which is quite decent.
#4 Virat Kohli
Known as the chase master, Virat Kohli is not famous for his six-hitting but still, he is at No.4 on our list which shows what kind of player he is while chasing. Kohli has 94 sixes in IPL while chasing.
Also Read: 5 Best Apps to Watch IPL 2022 Live Streaming Free
#3 MS Dhoni
Best finisher in the history of the game, MS Dhoni is almost in every state of sixes and finishing. Dhoni is one of the cleanest hitters of the cricket bowl stands at No.3 on our list. Dhoni has 94 sixes in IPL while chasing which is equal to Virat Kohli.
#2 Robin Uthappa
One of the most experienced players in the history of IPL, Robin Uthappa was a very reliable batsman of his time. Uthappa has played for many franchises but his most successful run was with Kolkata Knight Riders. Uthappa has 108 sixes in IPL while chasing. Although he is also not known for his six-hitting.
Also Read: How to Watch IPL 2022 Matches Live Streaming Free
#1 Yusuf Pathan
Even after not playing IPL for the past few years, Yusuf Pathan is still at the top of our list. He last played for Sunrisers Hyderabad but his most successful time in IPL was with Rajasthan Royals. Yusuf Pathan was also a very explosive batsman. He could have changed the game single-handedly. Yusuf Pathan has 109 sixes in IPL while chasing.