Top 5 most expensive uncapped Indian players in the history of IPL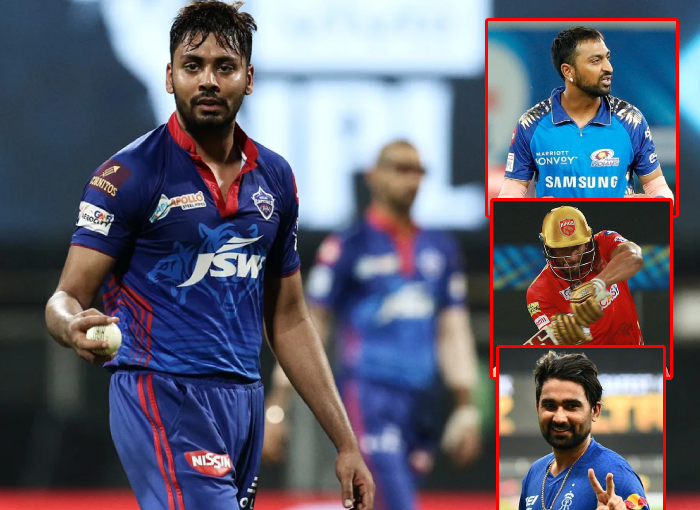 Top 5 most expensive uncapped Indian players in the history of IPL
Uncapped players are always the backbone of the IPL. Without uncapped players, IPL is not possible. IPL's main aim is to groom domestic cricketers who will be future stars. Franchises always put an eye on their performances and they bid big amounts on whom they like. So, in this article, we will see the top 5 most expensive uncapped Indian players in the history of IPL.
#5 Krunal Pandya
Mumbai Indians bought Krunal Pandya for 8.8 crore rupees in the 2018 IPL auction. It was a worthy buy for Mumbai as Krunal performed for them with both bat and ball. Krunal is now a part of Lucknow supergiants in the upcoming season of 2022.
#4 Shah Rukh Khan
Shah Rukh Khan made all the franchises his fan as he got a very different and hard-to-find skillset. He plays in domestic cricket and plays as a finisher who can play big shots in the lower middle order. In 2021 Punjab showed interest in him and they bought him at his base price but after his amazing performance in the Mushtaq Ali's trophy 2021, Punjab bought him again for 9 crore rupees in the 2022 mega auction.
#3 Rahul Tewatia
Rahul Tewatia played for Rajasthan Royals in previous seasons of IPL he is also an all-rounder who can play big shots. He was also part of India's squad for the Sri Lanka tour. Rahul Tewatia is famous for his 5 consecutive sixes which he played against Sheldon Cottrell of West Indies in one single over at Sharjah. Gujarat Titans bought him for 9 crore rupees in the 2022 mega auction.
#2 K Gowtham
K Gowtham is also a spin all-rounder who came into the headlines when he was bought by Chennai Super Kings in the 2021 auction for 9.25 crore rupees. Gowtham did not play any match for the CSK in 2021 IPL and it was a total waste kind of pick for CSK. Gowtham was released by CSK in 2022. CSK won the title in 2021 and that is the main reason Gowtham's bet was not frustrating for them.
#1 Avesh Khan
Avesh Khan broke all the records in the 2022 IPL mega auction as he has impressed everyone with his bowling in the past two seasons of IPL and it was almost expected that Avesh Khan and Shah Rukh Khan could be the two uncapped players on whom every team will bet. Avesh also got the opportunity to be a part of India's T20 world cup squad of 2021 and he is now a part of India against West Indies. Avesh was bought by Lucknow supergiants for 10 crore rupees which define his struggle and talent.