Top 5 opening pairs in IPL 2022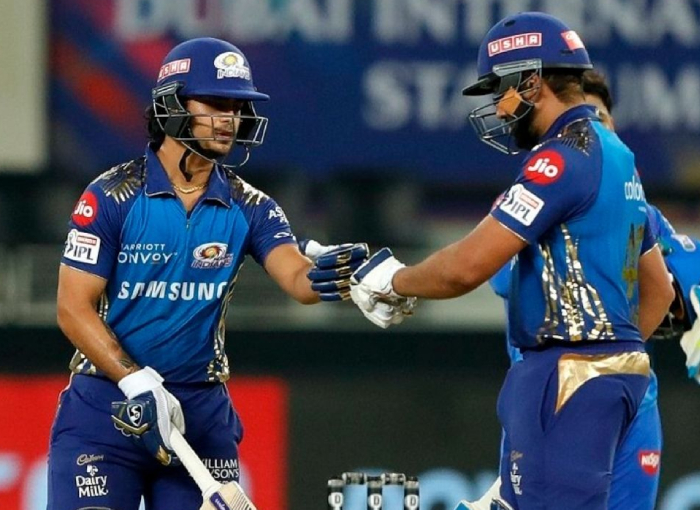 Rohit Sharma and Ishan Kishan
After the mega auction of IPL 2022, every team got their opening batsman and in T20Is we all know how much important is the role of an opening batsman is. Every team wants to have a good start and in T20Is sometimes a fast start. So, in this article, we will see the top 5 opening pairs in IPL 2022.
#5 Shikhar Dhawan and Mayank Agarwal
Punjab Kings bought Shikhar Dhawan in the auction and he will be their opener alongside captain Mayank Agarwal. This right- and the left-hand combination can be a deadly one as both of these players are of high class and they both have the experience to play in the IPL. In IPL their records are amazing as openers. Dhawan has performed very well for Delhi Capitals in previous seasons and Mayank Agarwal for Punjab was very effective.
#4 David Warner and Prithvi Shaw
The duo of David Warner and Prithvi Shaw will be seen playing for Delhi Capitals this season. Delhi bought Warner in the mega auction as a replacement for Shikhar Dhawan. We all know Warner has amazing records in IPL and he is also known as Mr. Consistent in IPL. Whereas he will be accompanied by the young Prithvi Shaw who also has shown his class and big shorts in IPL. Warner being left-handed and with a lot of experience and Prithvi Shaw being right-handed will be a good combination.
#3 Rohit Sharma and Ishan Kishan
It is now almost confirmed that Ishan Kishan will open with captain Rohit Sharma for Mumbai Indians. In the past few games, he has opened for India and he was bought by Mumbai Indians and he is back in the same team. Rohit being the captain and one of the most experienced and successful players in IPL will continue his role as an opener. Although fans will miss the opening pair of Rohit and Quinton De Kock Ishan Kishan and Rohit can also be a destructive duo. We all know Kishan is a fast player and he likes to play big shorts, on the other hand, calm Rohit Sharma is a perfect choice to accompany him. This right- and the left-hand combination can be a beneficial one for Mumbai.
#2 KL Rahul and Quinton De Kock
One of the most exciting opening duos to whom everybody is excited to watch is Lucknow Supergiants captain KL Rahul and South African star Quinton De Kock. Rahul is the most expensive player of this IPL and he is also currently India's most successful T20I batsman Quinton de Kock being a fantastic opener and wicketkeeper has his well-settled image in IPL. Although his availability can be an issue in starting matches once this duo will be combined, they will be a destructive one. Quinton De Kock is left-handed and KL Rahul being right-handed can be a nightmare for the bowlers.
#1 Virat Kohli and Faf du Plessis
It will be an honour to watch the two greatest batsmen of this generation playing together. After the retirement of AB De Villiers, RCB fans were heartbroken but RCB management gave them a gift in the auction by buying one more South African legend Faf du Plessis who can also be the captain of RCB this year. Faf du Plessis has a fantastic record and career in IPL. He played for CSK in previous seasons and he was one of the main reasons for CSK's success in previous seasons.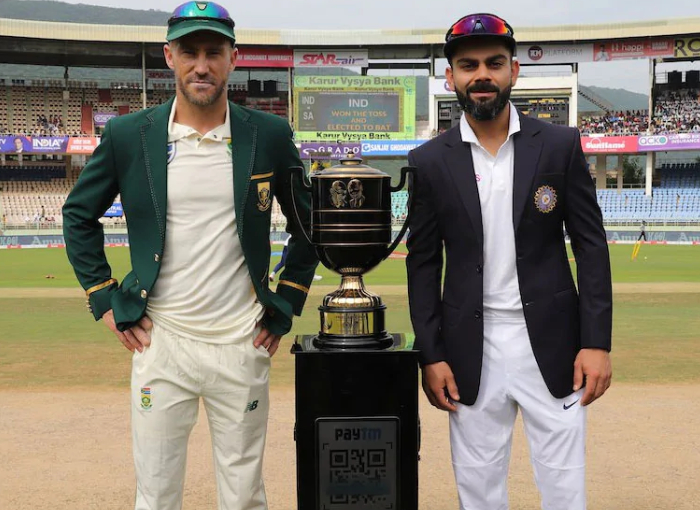 Faf du Plessis can be one of the most interesting and stolen buys of the auction. Whereas on the other hand, we have IPL's highest run-scorer Virat Kohli who is a run machine. Virat started playing as an opener in the past few seasons but he was very successful in that position and he will open with Faf du Plessis.