Top 5 players fastest to 16 ODI centuries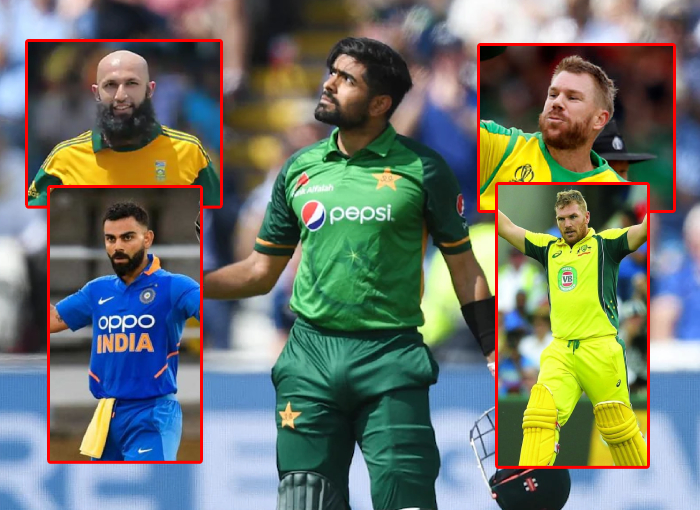 Top 5 players fastest to 16 ODI centuries
Centuries are based to define a player's career and success. Although it can never show the class and talent of a player for records and stats centuries are considered an important part. There were many consistent batsmen in the history of the game but in this article, we will find out the top 5 players fastest to 16 ODI centuries.
#5 Aaron Finch
Australian skipper Aaron Finch is one of the best openers in Australian cricket history. Especially in the ODI format, Finch is among the top-class openers in the world. It took 116 innings for Finch to make 16 ODI centuries which makes him the 5 fastest.
#4 David Warner
Known as the Mr consistent in cricket, David Warner is another Australian opener to make his name on our list. Warner and Finch are considered the best opening duo in the ODI format. Warner loves this format and it took him 110 innings to complete his 16 ODI centuries.
#3 Virat Kohli
Run machine, Virat Kohli has amazing records when it comes to centuries. Virat has 70 centuries in his career which is the third highest in cricket's history. Virat completed his 16 centuries in 110 innings which is equal to David Warner. Kohli has not scored a century in the past two years but still, he is at the top among today's cricketers.
#2 Hashim Amla
Former South African opener and one of the most consistent and calm batsmen in the history of the game, Hashim Amla is at No.2 on our list. Amla completed his 16 centuries in only 94 innings he is 2nd fastest to complete 16 centuries.
#1 Babar Azam
Pakistan skipper, Babar Azam is No.1 ODI batsman in the world according to the ICC rankings. Babar Azam has proved himself in this format and not only in this format but he is performing in every format for Pakistan. Babar Azam as the captain has also impressed me very much. It took Babar only 84 innings to complete his 16 ODI centuries which is a very appreciable thing.