Top 5 players fastest to 5000 runs in IPL history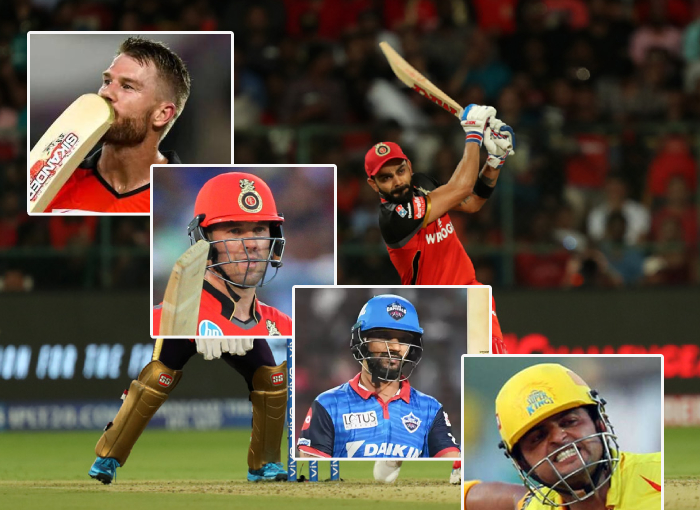 Top 5 players fastest to 5000 runs in IPL history
IPL will start on 26th March and fans are waiting for the world's most exciting T20 cricket league. Many batsmen in IPL's history have achieved great things in their careers. In this article, we will talk about one such record. So here are the top 5 players fastest to 5000 runs in IPL history.
#5 Suresh Raina
Known as the Mr. IPL, Suresh Raina is one of the finest batsmen to play in the IPL. Raina has played for CSK and Gujarat Lions in his IPL career. He has completed his 5000 IPL runs in 173 innings which is the 5th highest by any batsmen in IPL.
#4 Shikhar Dhawan
Gabbar of the Indian team, Shikhar Dhawan is one of the most entertaining cricketers. Dhawan is also one of the most consistent batsmen in IPL. He has completed his 5000 IPL runs in just 168 innings which makes him the 4th fastest player to achieve this record.
#3 AB De Villiers
First overseas batsmen on our list and it's Mr 360, Superman of cricket, AB De Villiers. One of the most destructive batsmen to ever play the game De Villiers has a huge impact in IPL too. AB De Villiers has completed his 5000 IPL runs in just 161 innings which is the 3rd fastest.
#2 Virat Kohli
Modern-day great and finest batsman of this generation, Virat Kohli has an amazing IPL career. He has played for only one franchise in his IPL career and that is Royal Challengers Bangalore. Kohli has achieved many records in his journey but his 5000 IPL runs came in just 157 innings which are the 2nd fastest.
#1 David Warner
As the name given of Mr consistent to the David Warner of Australia, he has backed that nickname in his career. David Warner has amazing records in IPL. He is also the most consistent batsman in IPL history. There was a one-man show when he used to play for SRH. Warner completed his 5000 IPL runs in only 135 innings which is the fastest by any player.