Top 5 players with the most number of runs in tests since 2021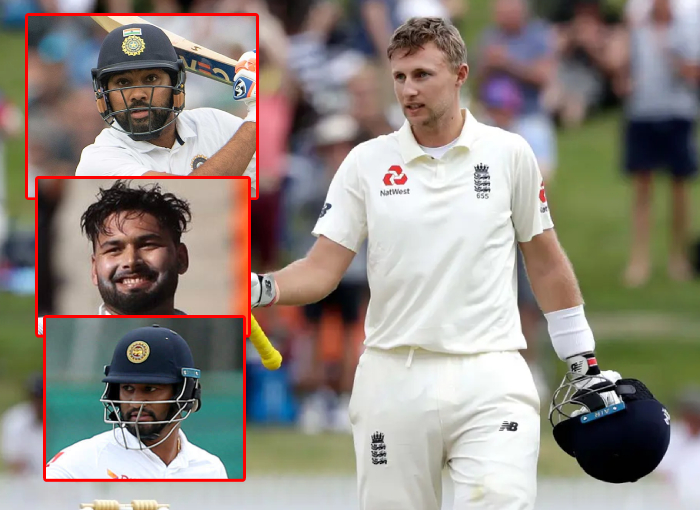 Top 5 players with the most number of runs in tests since 2021
Test cricket now has become the most interesting format of the game. everyone enjoys watching test matches and the reason can be the world test championship and the way players are approaching this format. In the past few years, we have seen many batsmen making their names in this format. So, in this article, we will see the top 5 players with the most number of runs in tests since 2021.
#5 Cheteshwar Pujara
Indian test specialist Cheteshwar Pujara is at No.5 on our list. Pujara has scored 810 runs in test matches since 2021. Pujara is one of the most reliable batsmen in the Indian team. However, he is not a part of the team now and BCCI has shifted him to domestic cricket due to his poor performance.
#4 Rohit Sharma
Indian captain Rohit Sharma has 935 runs in test matches since 2021. He is now the all-time captain of the Indian team in all three formats. Last year went very well for Rohit as he was India's highest run-scorer in Test matches last year. Rohit as an opener is the perfect match for him in tests too.
#3 Dimuth Karunaratne
Sri Lankan test captain and their opener Dimuth Karunaratne is a very successful test batsman and the previous year went very well for him. he made runs everywhere. Karunaratne has 957 runs in test matches from 2021.
#2 Rishabh Pant
The greatest entertainer in test cricket right now, Rishabh Pant of India is enjoying his time in test cricket. He is the third Indian to appear on our list and he stands at the No.3 position as he has scored 988 runs in test cricket from 2021. Apart from scoring runs, he is also a very good entertainer who entertains the crowd with his sixes in test matches.
#1 Joe Root
England captain Joe Root is a test cricket great now as he has improved himself in this format like no other batsmen. He is far away from all the above batsmen on this list. Root has 1777 runs in test cricket from 2021. 2021 was the best year of his career and he is on the top because of the performances which he delivered in 2021. So far, he has not done anything massive in 2022 but Joe Root is a high-class player and he can retain his form anytime.