Top 5 T20 stars who opted out their name from IPL 2022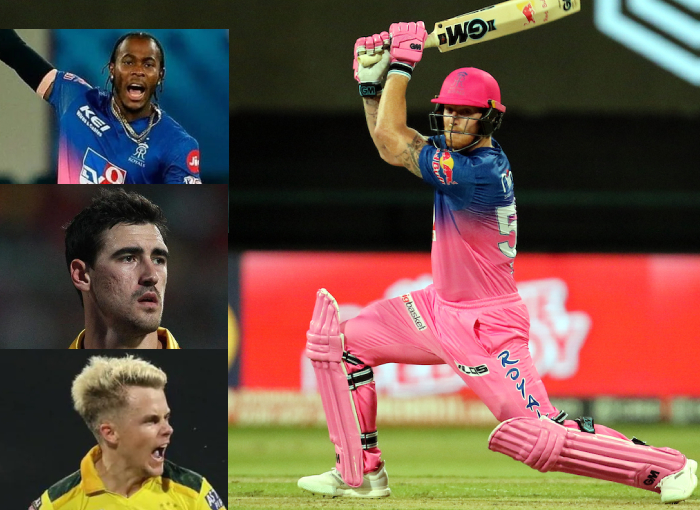 Top 5 T20 stars who opted out their name from IPL 2022
As BCCI has announced the dates of the auction for IPL 2022 some players have opted out of their name from the league. These players are very famous T20 stars. In this article, we will see the top 5 T20 stars who opted out of their name from IPL 2022.
#5 Sam Curran
Sam Curran is an English all-rounder who has played for Chennai Super Kings in his whole IPL career. Curran was a successful player for CSK he always gave an extra option to MS Dhoni of bowling and of someone who can bat at lower middle order with a high strike rate and ability to play big shorts. Sam Curran opted out of his name from the IPL auction 2022 as he said that he wants to focus on test format for his national team.
#4 Mitchell Starc
Australian fast bowler and one of the best-limited-overs bowlers Mitchell Starc showed his interest for IPL 2022 earlier this month but he has confirmed now that he will not take part in the auction to improve his form in test cricket. Starc has only played for Royal Challengers Bangalore in his IPL career. The starc is a wonderful fast bowler and every franchise was waiting for him but unfortunately, we will not see Australian Speedster in IPL 2022.
#3 Chris Gayle
The Universe boss Chris Gayle has informed that he will not put his name in IPL 2022 auction. The Caribbean star did not give any reason for his absence but we can understand that he is now in his 40s and to continue at this age is very difficult. IPL without Chris Gayle is very hard to imagine as the Jamaican star is the most famous entertainer in IPL's history. Gayle was an absolute beast in IPL who got many IPL batting records after his name.
#2 Jofra Archer
England's Speedster Jofra Archer is going through a very tough phase of his career as after his elbow injury he was never seen on the cricket field. Archer played for Rajasthan Royals in his IPL career and he was a very successful bowler in the league. His speed and wicket-taking ability are what make him different and threatening to batsmen. Archer struggling with his injury left the IPL in between in 2021 and he did not even put his name in the auction for IPL 2022.
#1 Ben Stokes
No.1 fast-bowling all-rounder in world cricket Ben Stokes of England is a very successful all-rounder in IPL. Ben was also once the highest sold player in the auction when he was bought by Rajasthan Royals. Stokes has played for two franchises in his IPL career Rajasthan Royals and Rising Pune supergiants. Stokes has done everything in his IPL career. He bowled, he batted at the opener, he has finished the games and many more. He is surely an X factor player who will contribute to all aspects of cricket. Stokes will be missed in IPL 2022 as he has opted out of his name from the auction and said that he will focus on test cricket after a shameful ashes test series where England lost by 4-0.