Top 5 uncapped Indian players available in IPL 2022 auction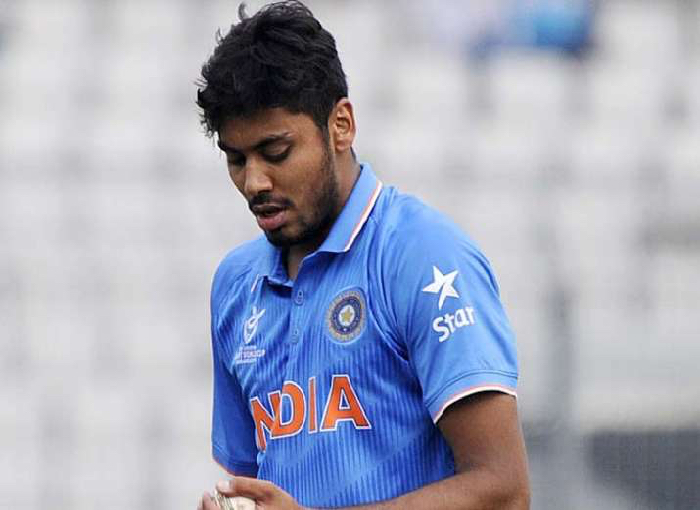 Avesh Khan
IPL gives equal opportunity to everyone; it allows domestic players to play with their ideals and stars. Uncapped players are those players who did not play for India. IPL teams are the combination of these players. It is compulsory for franchises to buy uncapped players and to make them part of playing eleven. IPL 2022 mega auction will start on 12th February and many uncapped players will come to the auction. So, in this article, we will see the top 5 uncapped Indian players available in IPL 2022 auction.
#5 Kartik Tyagi
Kartik Tyagi is a right-arm fast bowler who is a decent fast bowler and we have seen him perform. Kartik Tyagi was a part of the Rajasthan Royals franchise last season where he did well. He can bowl at 140+ consistently and he can also bowl in any situation. He played 14 matches last season and took 13 wickets with an average and economy of 37.8 and 9.41.
#4 Rajvardhan Hangargekar
Rajvardhan Hangargekar is an all-rounder who can bat at a high strike rate in the lower middle order. He is also a right-arm medium-fast bowler who can give you 2 to 3 overs in a T20 match. Hangargekar is playing in the 2022 Under-19 world cup and he has performed brilliantly so far. In 9 matches he scored 101 runs with a strike rate of 183.0 and he also took 10 wickets.
#3 Rahul Tripathi
Rahul Tripathi is one of the most underrated players in the history of IPL. He is a batsman who can play in any position. In the past few seasons, Kolkata Knight Riders have experimented with him in almost every position and he delivered his performance at every position. But he is most successful at No.3 and he will surely be someone on whom every team can rely.
#2 Shahrukh Khan
Shahrukh Khan has shown his class of batting many times. He has also performed very well in domestic cricket. He is a lower-middle-order batsman in IPL who can play big shots and to get a player f that skill is really hard. He is also a great fielder. Shahrukh has played for Punjab Kings last season and whenever he was given chance he has performed well.
#1 Avesh Khan
Although it is not sure whether Avesh Khan will remain an uncapped player by the time of the auction as he is a part of India's squad of ODIs against West Indies. But IPL auctions are not so far so he might remain uncapped by the time. Avesh Khan is a highly skilled right-arm fast bowler who has every ball in his collection. He got speed, he can bowl slower ones, he can use bouncers and he can also bowl yorkers. He took 24 wickets in 16 matches he played last year.