The Hundred Tournament: Harmanpreet Kaur shines, hits runs at a strike rate of over 181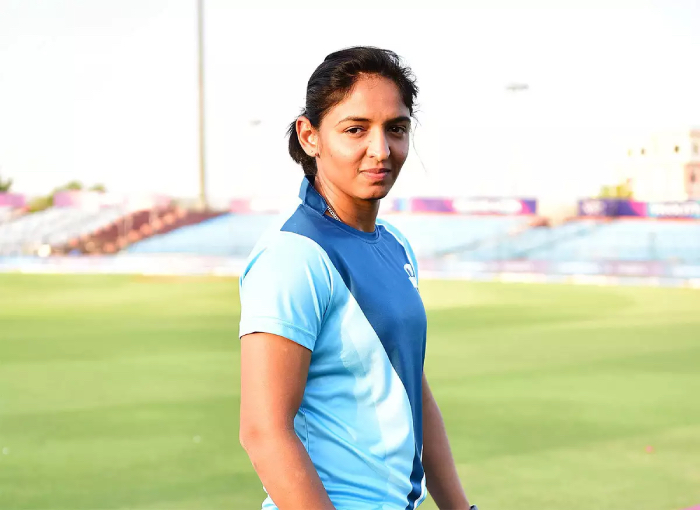 The Hundred Tournament: Harmanpreet Kaur shines, hits runs at a strike rate of over 181
India's women's T20 team captain Harmanpreet Kaur's current tour of England was not special. Currently, Harmanpreet is playing for Manchester Originals team in The Hundred League in England.
Harmanpreet scored 29 runs in 16 balls in the match against Oval Invincible which included 6 fours. However, despite this explosive innings, Harampreet's team could not get victory.
Manchester captain Kate Cross won the toss and batted first, scoring 135 for 6 in 100 balls. Opener Lijle Lee scored 42 runs off 39 balls, which included 6 fours.
Georgie Boyce scored 21 runs off 19 balls while Mignon du Preez and Sophie Ecclestone scored a similar 10. Captain Kate returned unbeaten on 12. For Oval Invincible, Tash Frent took 3 wickets while Mirizane Kapp took 2 wickets.
Chasing the target of 136 runs, the Oval Invincible team won the match by scoring 139 runs for 5 wickets in 98 balls. For him, captain Dane Van Niekerk played the highest innings of 56 not out. Nikark hit 8 fours and a six in 42 balls in his half-century. Marijane Kapp returned to the pavilion after scoring 38 runs, while Madi Villiers scored an unbeaten 16. Kate Cross took the most 3 wickets for Manchester.
These 5 players are playing for India in The Hundred tournament, including Smriti Mandhana, Shefali Verma, Harmanpreet Kaur, Deepti Sharma and Jemima Rodrigues. The Board of Control for Cricket in India (BCCI) has given NOC to five women cricketers to play in The Hundred tournament.