Top 5 Lowest Totals By India In Home Tests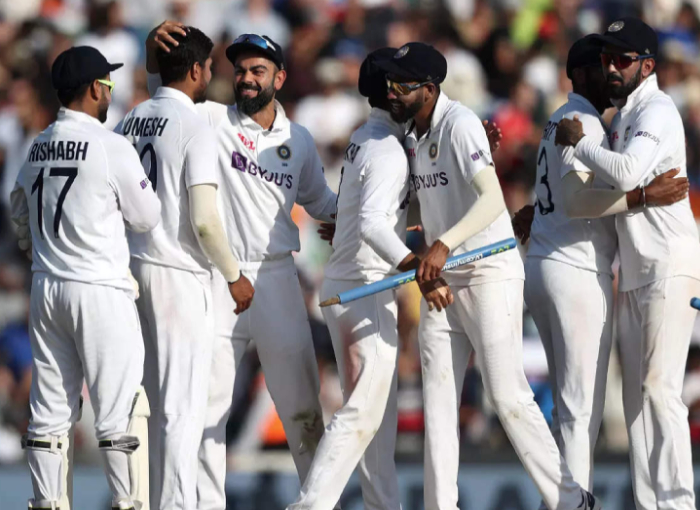 Team India
Test cricket is all about conditions and every test-playing country tries to take advantage of its home conditions and they always try to take the best out of it. India is one of the strongest countries when it comes to home conditions in test cricket. But in this article, we will see India's top 5 lowest totals in-home tests since 2008.
#5 India Vs England – 2012
India's 5th lowest score in a test inning in home conditions came against England in 2012. India got all out on a score of 142 runs. It was the second test of the series at Wankhede, Mumbai. India made 327 runs in the first innings but they made only 142 in the second and England won the match by 10 wickets.
#4 India Vs Australia – 2023
India's fourth-lowest score came against Australia in 2023 in the third test match of the series in Indore. India got all out on only 109 and they got out in the first session of the match.
#3 India Vs Australia – 2017
It was that famous Pune test which was won by Australia. They beat India in their home. In the second innings of India of that match, India made only 107 runs and they faced a batting collapse in both innings of that match. It was India's 3rd lowest total in an inning in home conditions.
#2 India Vs Australia – 2017
It was that same match in Pune in 2017 where India made only 105 in their first inning. It was again a batting collapse in the Indian batting order and India faced a humiliating defeat against the Aussies in home conditions. Although India won the series by 2-1 but it was a memorable test match.
#1 India Vs South Africa – 2008
In 2008 India was playing against South Africa in Ahmedabad. South Africa bowled out India in only 76 which is the lowest score of India in home conditions. It was a shameful performance from team India. South Africa won that match by an inning.