5 Famous Footballers Who Like Cricket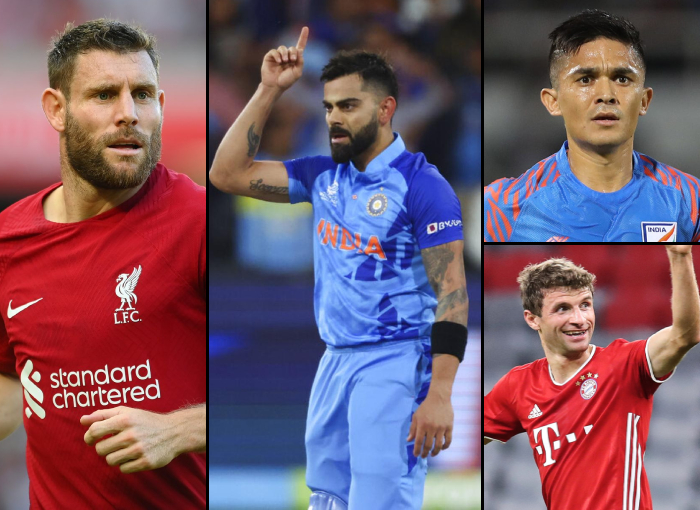 5 Famous Footballers Who Like Cricket
You must have seen the craze of cricketers towards football. Legendary cricketers like Virat Kohli, Mahendra Singh Dhoni like football very much. Even when he gets time, he leaves no chance to play football. But today we are going to tell you about those footballers who also like cricket.
5. James Milner
James Philip Milner MBE is an English professional footballer who plays as a midfielder for Premier League club Liverpool. James Milner loves cricket a lot. He has also expressed his love for this on social media.
4. Dietmar Hamann
Dietmar Johann Wolfgang "Didi" Hamann is a German professional football coach, former player and media personality. Throughout his career, he has played for Bayern Munich, Newcastle United, Liverpool and Manchester City primarily in a defensive midfield position. Dietmar Hamann's second favorite sport is Cricket.
3. David Luiz
David Luiz is a Brazilian professional footballer who plays for Flamengo. He is primarily a centre back but can also be deployed as a defensive midfielder. David Luiz, surprised everyone last year when he said that he follows cricket and supports the Indian team.
He in fact gave a special message wishing Virat Kohli and co. luck before the 2019 cricket World Cup. Sadly, his wishes could only take India to the semi-finals which they qualified for as the top team in the league stage before crashing to a defeat.
2. Thomas Muller
Thomas Müller is a German professional footballer who plays for Bundesliga club Bayern Munich team. Thomas Muller unleashed a storm on Twitter after he wished the Indian team and Virat Kohli luck before 2019 cricket World Cup while also sporting a Men-in-Blue jersey. Muller also wished luck to all the competitors playing in the 2019 World Cup. Muller is crazy about Virat Kohli.
1. Sunil Chhetri
Sunil Chhetri is an Indian professional footballer who plays as a forward and captains both Indian Super League club Bengaluru and the India national team. Sunil Chhetri is also very fond of cricket and his favorite player is Virat Kohli.