Abbas Ali Baig was kissed by a girl in the cricket ground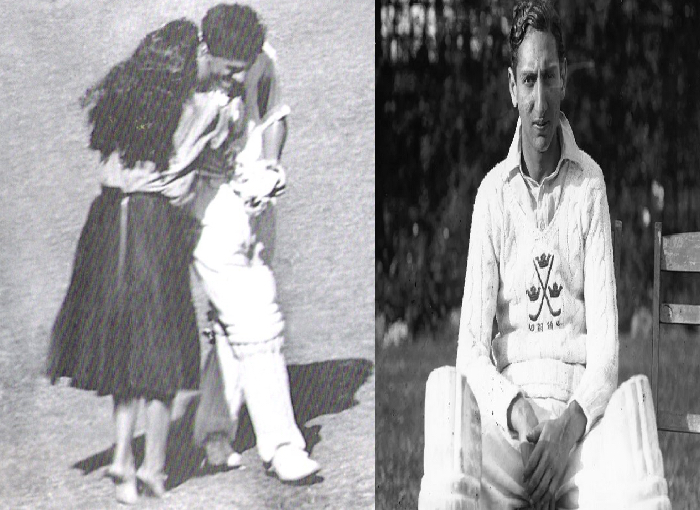 Abbas Ali Baig was kissed by a girl in the cricket ground
As much as cricket remains in the discussion for the game and the players, it remains in the headlines because of the fans. Sometimes, because of the fans, such incidents happen in the stadium, which are not forgotten. Today we are going to tell you about such an incident about which you will be surprised to know. In 1960, an Indian cricketer was kissed by a girl on the field. Actually, this incident happened to former India cricketer Abbas Ali Bag at the Brabourne Stadium in Mumbai, when Abbas scored a century in both the innings.
The girl did many consecutive kisses to Abbas. At that time, the famous cricketer Vijay Merchant, who was commentating on the radio, started counting kisses by doing 1, 2, 3, 12, 13. He quipped, "Where did these girls go, when we were doing hundreds." Of course, this kiss created a sensation in the cricket world. Abbas was shocked by this sudden incident and the spectators could not understand anything. There was silence for a few moments in the stadium. The very next moment the fans present their started clapping. The fans were enjoying this cute act of kissing the girl, but Abbas Ali's face turned red in shame.
Significantly, on 19 March 1939, Hyderabad-born right-handed batsman Abbas Ali scored 428 runs in 18 innings of 10 Test matches with the help of 1 century and 2 half-centuries. During this his best score was 112. At the same time, talking about the first class, in 235 matches, he scored 12367 runs while remaining unbeaten 29 times. During this, Abbas Ali scored 64 half-centuries including 21 centuries.
Rushdie also remembered that 'kiss'
Years later, when Salman Rushdie wrote his book The Moor's Last Night, this incident of the Bombay Test was mentioned. And especially wrote that when the girl kissed Abbas, everyone was stunned. Abbas Ali Baig played a total of ten Tests and scored 428 runs. He played less matches in Test career but this career started from 1959 and continued till 1967. At that time it was believed that the cricketers who score a century in their first Test, they remain unlucky ahead, the same happened with Abbas Ali.