Biography – The untold story of Virat Kohli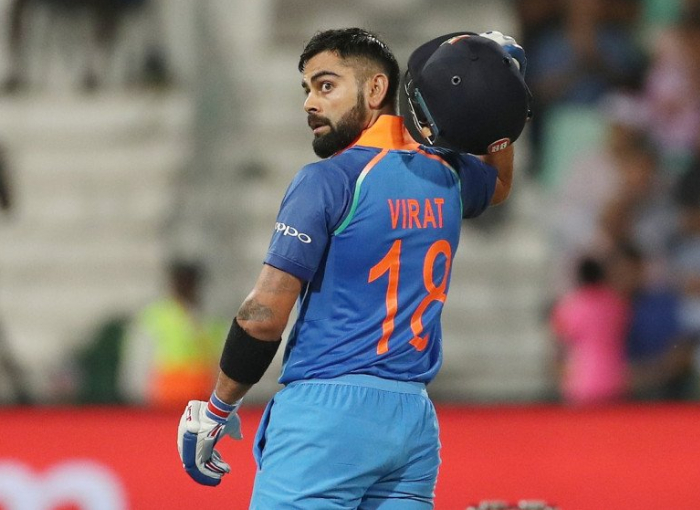 Biography - The untold story of Virat Kohli
Virat Kohli is an Indian cricketer who is currently the captain of the Indian national team. The right-handed batsman often regarded as one of the best batsmen in the world. Kohli was ranked eighth in ESPN's 2016 list of the world's most famous athletes. Let's know about the life of Cheeku Oops Virat Kohli.
Biography
Virat Kohli was born on 5 November 1988 in Delhi in a Punjabi family. Virat Kohli's father Prem Kohli was a criminal lawyer and mother Saroj Kohli is a housewife. Indian cricketer Kohli was educated from Delhi. Virat was average in his studies, but his entire focus was always on cricket. Due to which Virat's father had enrolled in the cricket club at the age of just 9.
From the very beginning, Virat had a focus on cricket. At the same time, due to his interest in sports only, he got education only till 12th and after that he started concentrating completely on cricket. Let us tell you that he learned Delhi cricket from Raj Kumar Sharma and played the first match in the academy named Sumit Dongra. Virat Kohli started his cricketing career in 1998 but as a batsman he came in the limelight in 2006.
Career
Kohli is a right-handed batsman, who played under-15 competition in the year 2002. After this, in the year 2006, Kohli was selected in Under 17. In the year 2008, chicku was selected for the Under-19 competition. Virat Kohli's Under-19 World Cup match took place in Malaysia and he led India to victory in this match. After this match, Kohli was selected for the One Day International match. He played this match against Sri Lanka and then in 2011 he got a chance to play in the World Cup and India won in that. Kohli was selected as the captain of the Indian one-day team in 2017.
It was only after Dhoni retired from Tests in 2014 that Kohli was handed the captaincy of the Test team. Kohli holds many records in his name, including the fastest ODI century, the fastest 5000 runs in ODI cricket and the fastest 10 ODI centuries. He is the only batsman in the world who has scored more than 1000 runs in ODI cricket for 4 consecutive years. In 2015, he became the fastest batsman in the world to score 1000 runs in 20-20 runs.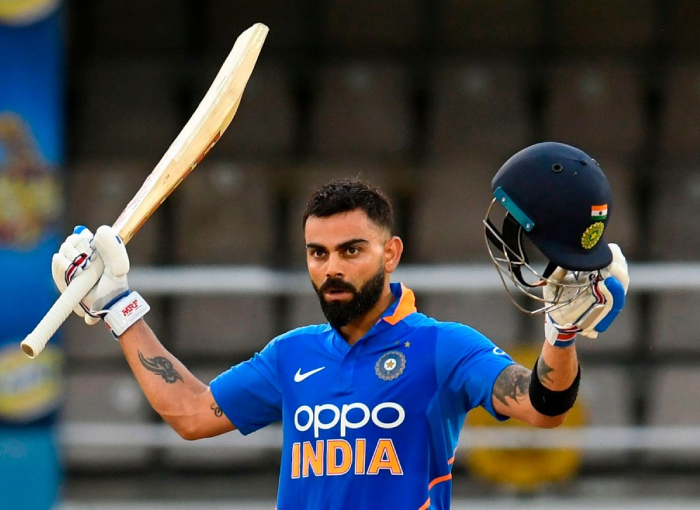 Records
First Indian player to score a century in World Cup Debut (2011).
Third Indian player (after Sachin Tendulkar and Suresh Raina) to score centuries in two consecutive ODIs at the age of 22
Fast moving Indian player to score 1000, 3000, 4000 and 5000 runs in ODI cricket.
Fastest century among Indian players (in 52 balls against Jaipur, Australia in 2013)
Quick run-scorer in 25 consecutive ODIs.
Fastest to 7,500 runs in ODIs.
He is the third player after Don Bradman and Ricky Ponting to score a triple century.
Like Don Bradman, Graeme Smith, and Michael Clarke made a record of four double centuries.
First Indian captain to win nine test matches in a year.
First Indian captain to win five test series.
Kohli is the first Indian player after Rahul Dravid to score more than 1000 runs in Test matches in a year. Rahul Dravid scored 1145 runs in the year 2011.
He is the Indian captain to score the highest 235 runs in a test match.
The first Indian Test captain to score a double century on foreign soil.
Most runs in a season of IPL (973 runs in 9 -116 balls in IPL)
Scored four centuries in one IPL season.
Social media followers
Kohli is at number one in the list of most followed cricket players on social media. Kohli has more than 100 million followers including Facebook, Twitter and Instagram. He followed by 46 crores on Facebook, 42 million on Twitter and 126 million people on Instagram.
Controversy
In 2011, during his very first tour of Australia, Virat Kohli showed his middle finger indecently towards the audience while fielding at the boundary at Sydney Ground. It was widely criticized in the media.
During the year 2013 IPL-6, Gautam Gambhir and Virat Kohli got into an altercation in the Royal Challenger Bangalore and Kolkata Knight Riders match. After some time, Virat became even more provoking after Rajat Bhatia dismissed Virat, instead of backing down, he started commenting on Rajat Bhatia. Due to which both of them started abusing each other.
In 2016, he was in controversy after Virat Kohli made derogatory remarks on a journalist after the T20 World Cup practice session.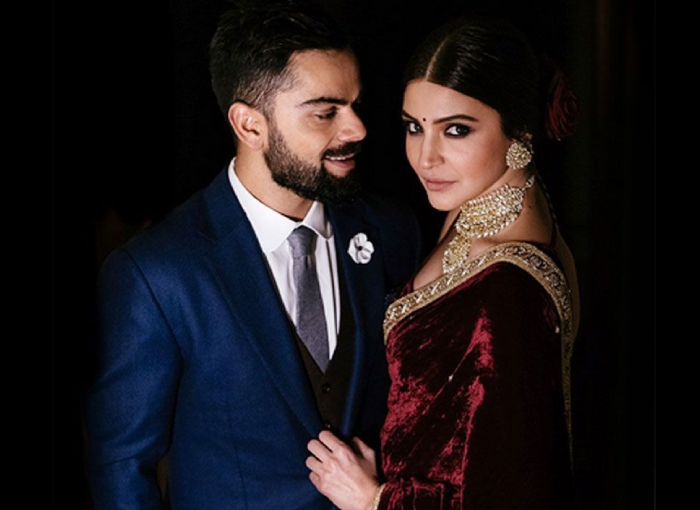 Affairs
Team India's star batsman Virat Kohli was also in a lot of discussion about the love affair. Before marrying Anushka in 2017, many girls had come in Virat's life. However, Kohli never openly accepted those relationships. There was a lot of news about Kohli's relationship with Brazilian model and actress Isabelle. During an interview in the year 2014, Isabelle had said that, 'Virat is her first Indian friend. Both had also dated each other for a long time. Actress Tamannaah Bhatia's name was also very much discussed with Kohli.
The two were working together for an ad where they became friends. However, the two were never seen together in public. Virat Kohli and Anushka Sharma got married on 11 December 2017. Both had an affair for years. In a match against Sri Lanka in 2014, when chiku gave a flying kiss to actress Anushka Sharma sitting in the stadium, this relationship was also sealed. Well now this couple is seen standing with each other on every occasion.