Chris Gayle hit a six on the first ball of the first over of the test match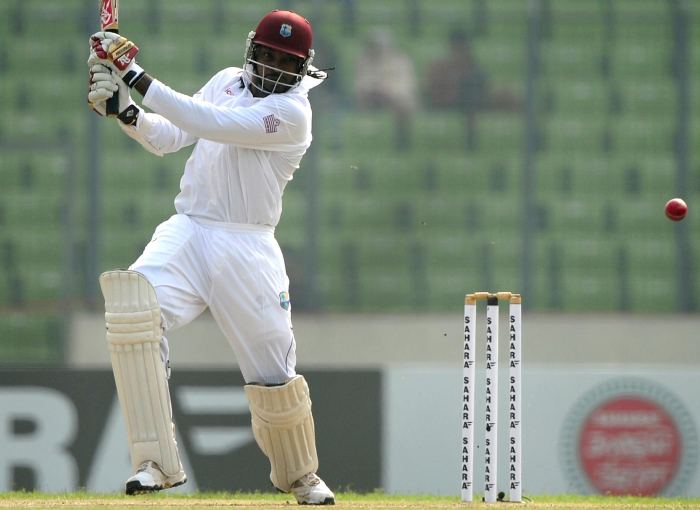 Chris Gayle hit a six on the first ball of the first over of the test match
There have been many such activities in cricket which are remembered again and again. In cricket, test match is the only format in which the player starts slow to play a long innings on the field. Despite this, today we will tell you about a batsman who had hit a six on the very first ball of the first over in the test match. This is only the first time in the history of cricket when a player has already hit a six on first ball.
The player we are talking about is the West Indies batsman Chris Gayle. Gayle had hit a six Test debutante Sohaj Ghazi during a Test match against Bangladesh in 2012. The special thing is that this was the first ball of his Test career on which he hit a six.
However, in the first innings of this match, it was Sohag Ghazi who got Chris Gayle caught by Mahmudullah on the score of 24 runs. Gayle had scored 24 runs in the first innings of this match in 17 balls, which included two fours and two sixes. In the first innings, West Indies declared the innings by scoring 527 runs and for the Caribbean team, Kieran Powell scored 117 runs, Shivnarine Chanderpaul scored 203 not out and Denesh Ramdin scored an unbeaten 126. Bangladesh team scored 556 runs in the first innings.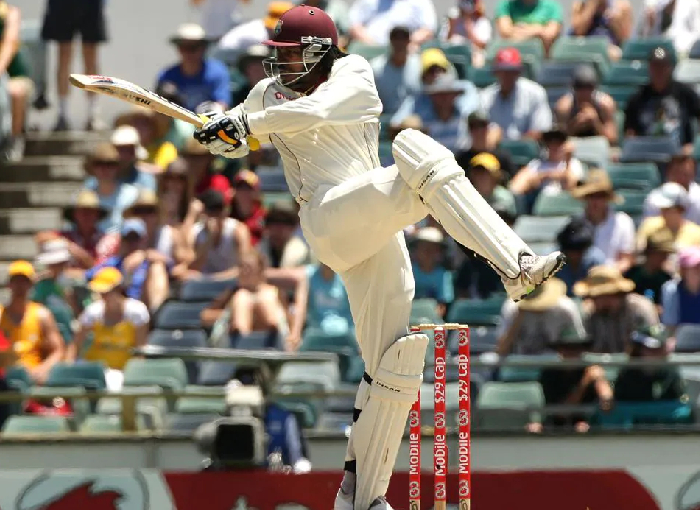 In the second innings, the West Indies team scored 273 runs and were all out. Sohag Ghazi took 6 wickets in this innings. Ghazi took 3 wickets in the first innings. However, in the second innings, Bangladesh were all out for 167 runs and had to lose the match by 77 runs.
Gayle has played a total of 104 Test matches in his career, scoring 7,214 at a batting average of 42.18, including one match in which he has achieved this feat. Gayle has hit 98 sixes in his Test career till now. He is third in terms of hitting the most number of sixes in cricket.