Happy Birthday Sourav Ganguly – The captain who took Indian cricket out of match-fixing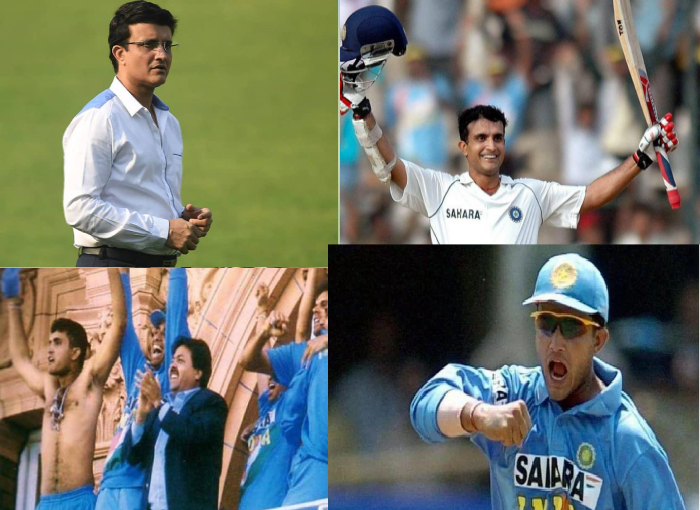 Happy Birthday Sourav Ganguly - The captain who took Indian cricket out of match-fixing
Former India captain Sourav Ganguly has turned 49 years old. The current President of BCCI Sourav Gangul is counted among the best captains in the world. It was Ganguly who took the Indian cricket team out of the fixing trap and made new team India. Let us know some untouched aspects of his cricket world.
Sourav Ganguly Career
Known as the 'Prince of Kolkata' and 'Royal Bengal Tiger', Sourav Ganguly achieved many achievements in his career. Ganguly started his career in 1996 with a brilliant century at the historic ground at Lord's. Under his captaincy, India played 28 Test matches abroad, winning 11 of them. Sourav Ganguly took charge of Team India in 146 ODIs and 49 Test matches. Under the captaincy of Ganguly, the Indian team managed to win 76 ODIs and 21 Test matches, while 15 Tests were drawn. Sourav Ganguly not only gave a historic victory by defeating Australia 2-1 in 2001, but also made Team India a habit of winning matches abroad.
Under the captaincy of Sourav Ganguly, the Indian cricket team was successful in winning the final match of the NatWest Series. It was the magic of Sourav Ganguly's captaincy that despite a very poor start in the 2003 ODI World Cup, Team India made it to the semi-finals. Sourav Ganguly opened the avenues of the team for the young players under his captaincy. Under the captaincy of Ganguly, players like Harbhajan Singh, Virender Sehwag, Irfan Pathan, Yuvraj Singh, Zaheer Khan, MS Dhoni, Mohammad Kaif and Ashish Nehra managed to make a place in Team India. These players later played an important role in India winning the 2007 T20 World and the 2011 ODI World.
Match fixing scandal
After the match-fixing scandal in the year 2000, when Indian cricket was in trouble, Ganguly took charge of the team and took over the team. India's Test ranking was 8 when he became the captain. When he retired from the captaincy, India was second.
Sourav Ganguly controversy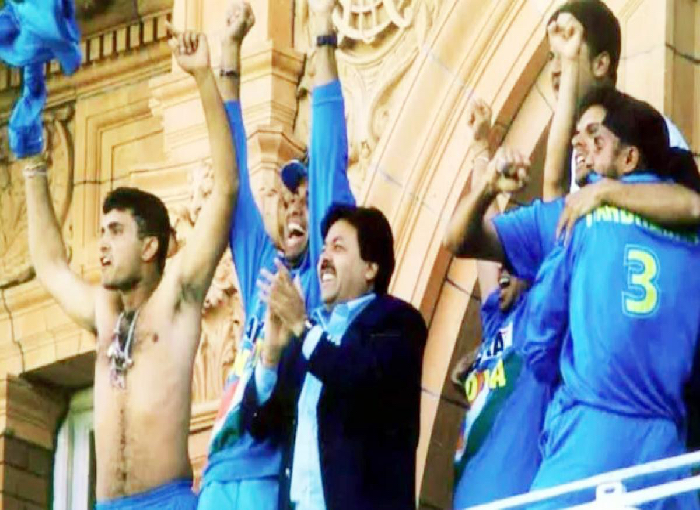 Who can forget the NatWest Finals of 2002? The Indian team had crossed England's score of 325 after losing 5 wickets for 146 runs. Young faces Mohammad Kaif and Yuvraj Singh played an important role in India's victory. After this, cricket fans will hardly be able to forget Ganguly taking off his shirt in the balcony of Lord's.