I am sad that today's bowlers get tired after throwing four overs – Kapil Dev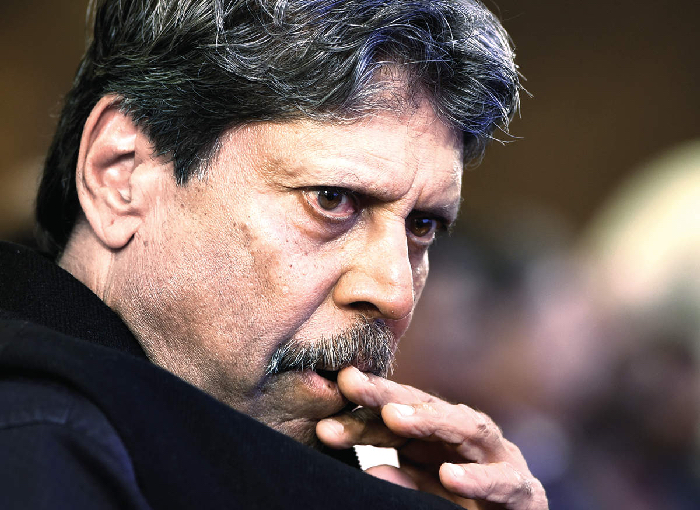 I am sad that today's bowlers get tired after throwing four overs - Kapil Dev
Kapil Dev, one of the world's greatest all-rounders, has questioned the fitness of today's bowlers. He has said that he is surprised that today's bowlers get tired only after bowling a few overs. The World Cup-winning captain also drew comparisons with bowlers of his time and said that then he used to bowl only tailenders (tail batsmen) in the nets for several overs, whereas now bowlers can bowl only four overs. This statement of Kapil Dev has come at a time when the current captain of Team India, Virat Kohli said that the balance of the Indian team is disturbed because the team does not have a fast bowler all-rounder.
Kapil said, 'When you play cricket for 10 months in a year, the risk of injury will increase. Today cricket has become very basic. You either bat or only bowl. In our time, we had to do everything. Cricket has changed a bit today. Sometimes it hurts you to see that a player gets tired after bowling four overs. Many say that he is not allowed to bowl 3-4 overs in the nets. In our time, we used to bowl 10-10 overs to some of the batsmen at the tail. I don't know if it was right or not, but that should be our mindset. This also maintains fitness.
India was recently defeated by New Zealand by 8 wickets in the historic final of the World Test Championship (WTC Final). The Indian team had fielded 5 bowlers for this match, which included two spinners Ravindra Jadeja and Ravichandran Ashwin. Three fast bowlers were given the opportunity, including the experienced Ishant Sharma, Jasprit Bumrah and Mohammed Shami. However, the team still had to face defeat. New Zealand captain Kane Williamson had fielded five fast bowlers in the match. Colin de Grandhomme and Kyle Jameson were also included in his team, who are fast bowler all-rounders. Jameson took 5 wickets in the first innings while bowling but pacers like Bumrah did not get any wickets in both the innings.
After this Virat had said that there is no fast bowler all-rounder in his team, which disturbs the balance of the team. Now Indian team has to play test series against England. It has to be seen with which playing XI Virat Kohli goes for that series. However, fast bowler all-rounder Hardik Pandya is not a part of that series. He will play in the limited overs series against Sri Lanka which starts on July 13.