IND vs SL- Finger Crossed for Chahal, 100 wickets records in 2nd ODI series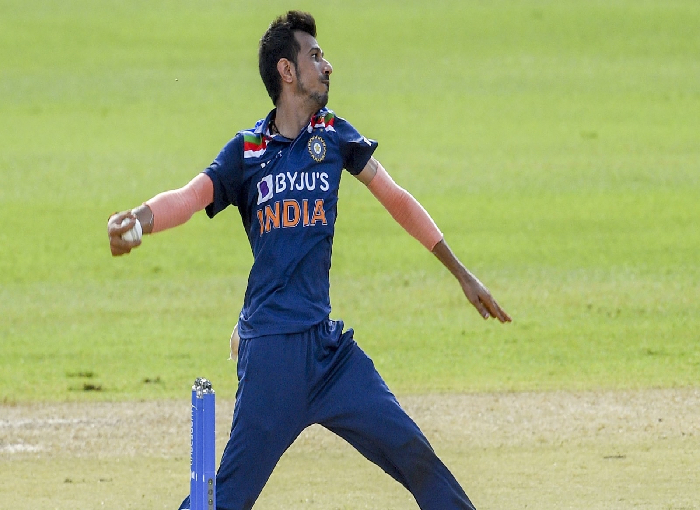 Y Chahal can make record of 100 wickets in 2nd ODI series
Shikhar Dhawan achieved many achievements in his first match as captain. He not only made the captaincy record of the Indian ODI team but also completed 6000 runs in ODIs. At the same time, some records can be made in the 2nd ODI series also. Let's have a look at them-
1. Yuzvendra Chahal took 2 wickets in the first match of the series. Now he has 94 wickets in 55 one-day international matches. He will have a chance to complete 100 wickets in this match. If he gets six wickets in this match, he will become the fastest bowler to take 100 ODI wickets for India along with Mohammed Shami.
2. If Yuzvendra Chahal takes five wickets, he will equal Harbhajan Singh's Indian spin record for taking five wickets in an innings in One Day Internationals. Chahal has taken five wickets twice in an innings in 55 ODIs so far.
3. Left-arm bowler Kuldeep Yadav bowled effectively in the first ODI. He took two wickets in his name. Yadav will now have a chance to match Jasprit Bumrah. Bumrah has taken 108 wickets in ODIs. Kuldeep has 107 wickets to his name. If he takes three wickets, he will also have a chance to match Yuvraj Singh. Yuvraj has taken 110 wickets in ODIs.