IND vs ENG – BCCI will not send extra players to England after Covid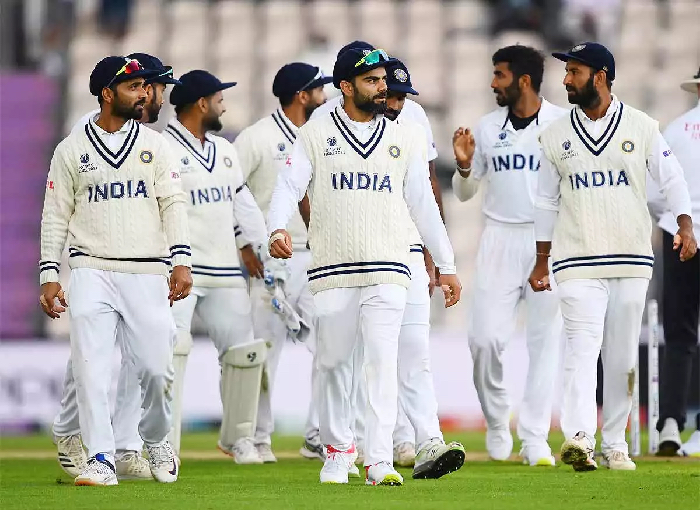 India vs England - BCCI will not send extra players to England after Covid
The Cricket Board of India will not send any additional players on the tour of England, despite cases of corona virus being found in Team India. The Indian team has reached Durham after a break of three weeks. Indian cricket team's wicket-keeper batsman Rishabh Pant and throwdown specialist Dayanand Jarani have been found to be Covid-19 positive while three others have been kept in isolation. Bowling coach Bharat Arun, reserve wicketkeeper Wriddhiman Saha and standby opener Abhimanyu Easwaran, who came in contact with Dayanand, have been kept in isolation.
According to the report, the BCCI is not considering sending any player from India despite the cases of Covid-19. A top BCCI official, said, "The BCCI clears that Pant is asymptomatic and his quarantine period is about to end. At least now for the first big teams. There is no need to add any player in it."
India in UK's red list
The selection committee had selected a 20-member team for the five-Test series against England in view of the Corona epidemic. India is still on the United Kingdom's Red List, which means strict travel restrictions and more detailed virus protection protocols. Apart from this, the selection committee has also selected four standby players as backup in case of emergency. On the Australian tour, after several key players were injured, backup players like Shardul Thakur, Washington Sundar and T Natarajan were included in the team and led Team India to a memorable Test series win.
The Indian team left for England on 3 June and this tour of 104 days is the longest ever. The first Test against England in Nottingham will start on 4 August, while the fifth Test in Manchester will end on 14 September. Before the series, India will play a three-day warm-up match against County XI from Tuesday (July 20).