India vs Sri Lanka 2nd ODI- After the victory, Rahul Dravid congratulated the players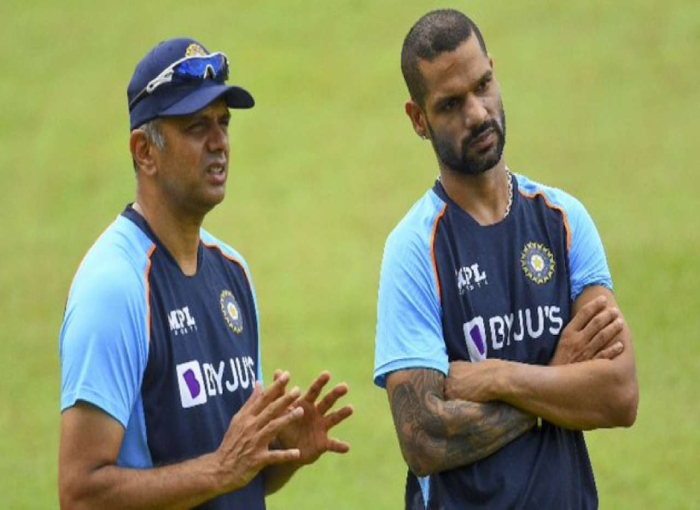 India vs Sri Lanka 2nd ODI- After the victory, Rahul Dravid congratulated the players
Team India is playing under the guidance of coach Rahul Dravid on the Sri Lankan tour. The Indian team won the series by defeating the hosts by 3 wickets in a thrilling match on Tuesday. Pacer Deepak Chahar played an important role in this victory, who played a brilliant innings with the bat.
After the victory, Dravid gave a special speech in the dressing room of Team India. Dravid praised the Indian team fiercely. The BCCI has shared the video of Dravid's dressing room on its official Twitter handle.
Dravid is standing and giving a speech to the players of Team India and all the players are listening carefully to his words. Dravid, who was the wall of Team India for many years, said in his speech, 'We responded like a champion team. This was wonderful. Even if we don't end up in the right direction. This fight was very important for us. You all did a wonderful job.
This is the overall 93rd win over Sri Lanka (IND v SL ODI) in India's ODI history. Team India during this period left behind the record of Pakistan, who won the most ODI matches against Sri Lanka so far in 92 matches.
In the video, Team India's vice-captain Bhuvneshwar Kumar also appeared very happy with the victory. Bhuvi said, 'The position from which we won the match is commendable. Especially Deepak changed the course of the match on his own alone. It was a good feeling for us.
At the same time, Suryakumar Yadav, who played a half-century in his second ODI, also called it brilliant. Suryakumar said that he has no words to describe his happiness. Suryakumar said, 'I think this was the best game of my life that I have been a part of.' The third and final ODI of the series between India and Sri Lanka will be played on 23 July at the R Premadasa Stadium in Colombo.