New Six Hitters In The Indian Team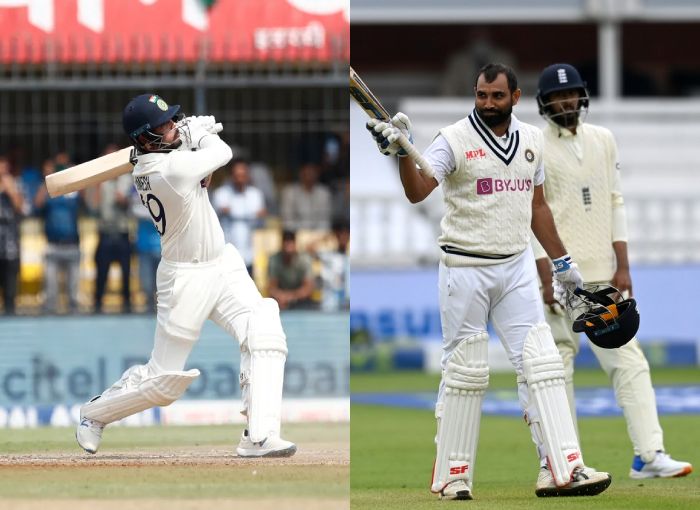 Umesh Yadav and Mohammed Shami
Indian lower order has played some most important innings in past in test cricket. One thing that India has improved is the ability of fast bowlers to hit maximums in crucial situations. We have seen our fast bowlers hit sixes in tests when it was required. In this article, we will praise our new six hitters in the Indian team.
Indian fast bowlers, Umesh Yadav, and Mohammed Shami are a very dangerous duo in bowling. They are India's two of the most experienced fast bowlers. they both have fantastic records on Indian soil. Umesh Yadav has recently completed 100 test wickets in India. But in this article we will not talk about their bowling abilities instead we will talk about their six-hitting abilities.
They both play in test format, especially Umesh who is playing as the only test bowler in the Indian team. Umesh Yadav has recently surpassed Virat Kohli in terms of sixes in tests. Yadav achieved this feat in the first Innings of the Indore test against Australia. Umesh has 24 sixes in 55 test matches he has played for India which is now equal to Virat Kohli who also has 24 sixes in 107 tests.
Also Read: 5 Best Apps to Watch WPL 2023 Live Streaming Free
Mohammad Shami has even surpassed Virat Kohli and Umesh Yadav both. He is one step ahead of them as he has 25 sixes in 62 test matches, and he has played for India in his career so far. Shami has shown some brilliant knocks in the past couple of years. he has not made runs only in India but in every part of the world. He has a half-century after his name at the mecca of cricket, the Lord's.