Records Made by Usman Khawaja After His Hundred Against India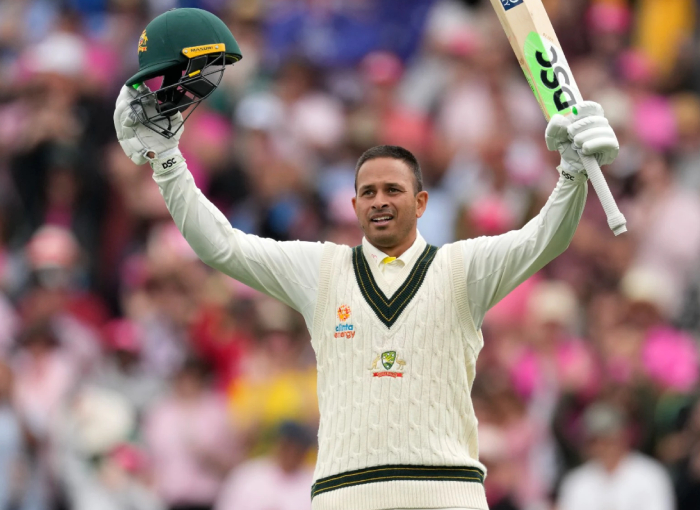 Usman Khawaja
Usman Khawaja made a sensational century against India in the first innings of the fourth test match at Ahmedabad. Khawaja is playing in his best cricketing years and in the past few years, he has scored runs everywhere. Khawaja. In this article, we will see some of the interesting records made by Khawaja after his knock against India.
Khawaja played a very memorable knock against India in Ahmedabad. He made 180 off 422 balls with 21 fours and a strike rate of 42.65. Khawaja plays as an opener and he has been in red-hot form in the ongoing BGT series. He is now a great contender for the player of the series. Khawaja said in his interview after his hundred that it was special for him to score his first test century in India.
Also Read: How to Watch IPL 2023 Matches Live Streaming Free
Some interesting records were made by Khawaja after his knock are.
Khawaja became the Australian batter to face the highest number of balls in a test inning in India. He faced 422 balls in his inning. Second, we have Graham Yallop who faced 392 balls in 1979 against India in Aden Gardens. Third, we have Australian captain, Steve Smith who faced 361 deliveries in his knock against India in 2017 at Ranchi.
Khawaja also became the third Australian batter who batted for the longest time in an away test match. He batted 611 minutes against India. He batted for almost 2 sessions. Second, we have Mark Taylor who batted for 720 minutes and first, we have Bob Simpson who batted for 762 minutes.
Almost after eight years it was Khawaja who scored a ton against India as the Australian opener. Last time it was David Warner who scored 101 against India in Sydney in 2015.