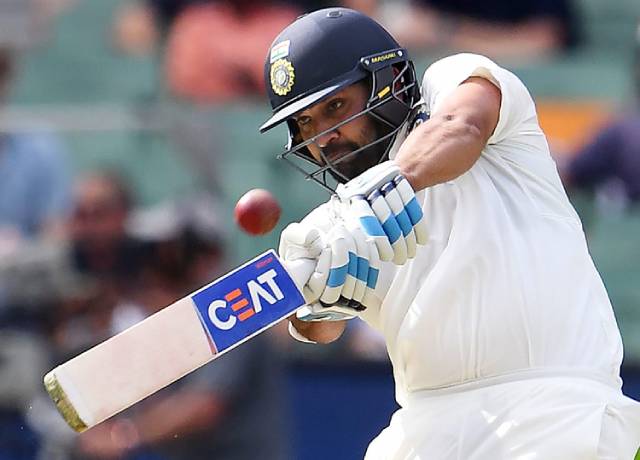 Rohit Sharma became the 1st batsman to hit 100 sixes against australia
Rohit Sharma has become the first batsman to hit 100 sixes against Australia. He made this record by hitting a six off Nathan Lyon on the second day of the Sydney Test. However, this record is inclusive of sixes in Tests, ODIs and T20s.
Rohit has scored 76 in ODIs against Australia, 15 in T20 and 9 sixes in Tests. He has hit 424 sixes in international career so far.
Apart from Rohit, Sachin Tendulkar and Mahendra Singh Dhoni have hit 60 sixes against Australia.
England's captain Eoin Morgan holds the record for the most sixes against Australia after Rohit. Morgan has hit 63 sixes against Australia. Former New Zealand cricketer Brandon McCullum has also hit 61 sixes against Australia.
Highest six against australia
| | |
| --- | --- |
| Players | Six |
| Rohit Sharma | 100 |
| Eoin Morgan | 63 |
| Brandon McCullum | 61 |
| Sachin Tendulkar | 60 |
| Ms dhoni | 60 |