Test cricket was born 144 years ago, know interesting things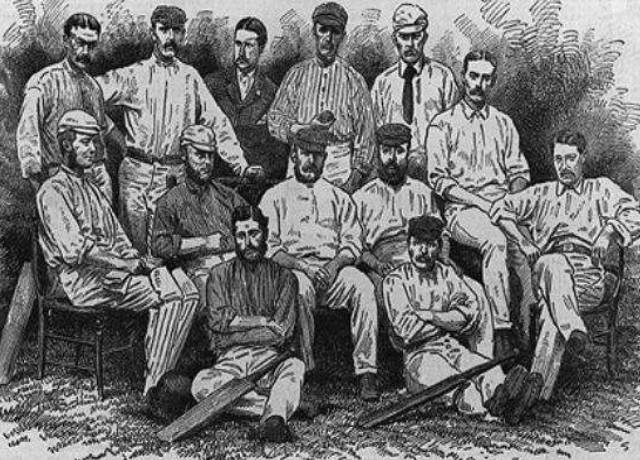 Test cricket was born 144 years ago, know interesting things
Cricket has become a sport which is being played almost all over the world. Its history is also excellent. Cricket has changed a lot in the history of 144 years. So let's know some interesting things about cricket –
Test cricket was officially started on 15 March 1877.
In the first Test match played at Melbourne Cricket Ground (MCG), the newly emerging team Australia faced the old English man.
However the match ran from 15 March to 19 March.
In this Test match, Team Australia defeated England by 45 runs.
This was how the match was
In this match, Australian captain Dave Gregory won the toss and elected to bat first and scored 245 runs in the first innings. 165 runs were scored by Charles Bannerman from the Kangaroo team. Apart from these, no batsman could make a big score, while Alfred Shaw and James Southerton took 3-3 wickets for England.
In response to 245 runs, the England team collapsed for 196 runs in the first innings. Harry played an innings of 63 runs for the English team. At the same time, Kangaroo team bowler Billy Midwinter took 5 wickets. After gaining a lead of 49 runs, the Australian team scored 104 runs in the second innings. Thus England had a target of 154 runs to win, but the English team piled on 108 and the match was won by the Australian team by 45 runs.