Top 5 Bowlers Fastest To 450 Test Wickets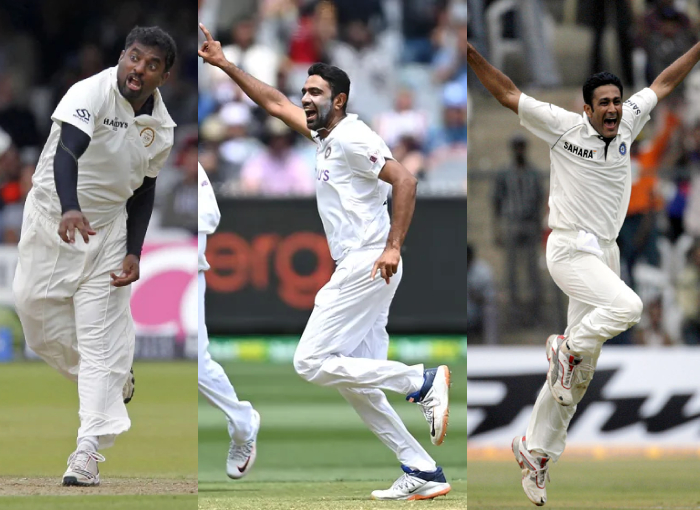 Top 5 Bowlers Fastest To 450 Test Wickets
The test is the ultimate format and all the legendary players are famous for their test careers. It is a real test, especially for the bowlers. In this article, we will see the top 5 bowlers fastest to 450 test wickets. Our list has the majority of spinners because spinners are above fast bowlers in terms of wickets.
#5 Shane Warne
Shane Warne completed his 450 test wickets in only 101 matches which makes him the fifth-fastest player on our list. Warne was a great test bowler. He took many wickets in his career.
#4 Glenn McGrath
From one Australian legend, we have now moved to another Australian veteran, Glenn McGrath who took 100 matches to complete 450 wickets in the longest format of the game.
Also Read: Top 10 highest wicket-taker in test cricket
#3 Anil Kumble
Indian all-time highest wicket-taker in tests, Anil Kumble is at No.3 on our list. He is the third fastest to get 450 test wickets and he completed the feat in only 93 matches. Kumble was one of the best spinners of his era and he was India's greatest match-winner in the late 90s and early 2000s.
#2 Ravichandran Ashwin
Ashwin is on the verge of becoming an all-time great. He is one of the best in modern-day cricket and to be honest he is probably the best when it comes to test cricket. Ashwin was the fastest to many achievements in his career but he completed his 450 test wickets in only 89 matches.
Also Read: Top 3 Most Successful Bowling Pairs In Test Cricket
#1 Muttiah Muralitharan
Former Sri Lankan veteran and highest wicket-taker in the history of test cricket, Muttiah Muralitharan is at the No.1 spot on our list. Murali completed 450 test wickets in only 80 matches of his career. it seems impossible for someone to complete that number of wickets in such a short period.