Watch video- Suresh Raina in controversy by calling himself a Brahmin, trolled on social media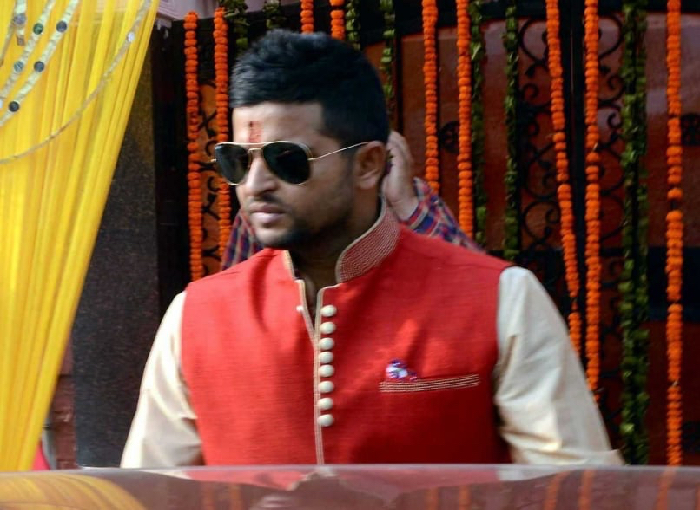 Watch video- Suresh Raina in controversy by calling himself a Brahmin, trolled on social media
Former India cricketer Suresh Raina is always in the headlines due to controversies. Once again he has come in the headlines due to his statement. Suresh Raina said something during a match, which caused a controversy and users have started trolling him on social media. Also, users are asking Raina to apologize. Actually, Suresh Raina was included in the commentary team in the opening match of Tamil Nadu Premier League season 5. During this, a commentator asked Suresh Raina a question about adopting the culture of South India. To which Raina said that being a Brahmin made him very easy to adopt the culture of Chennai.
Controversy over brahmin statement
Suresh Raina said, "I think I am also a Brahmin. I have been playing in Chennai since 2004. I love the culture of South India. I have played with Anirudh Srikanth. I have played with Subramaniam Badrinath, L Balaji. I have been a part of CSK since 2008.
What the heck @ImRaina sir.. you shouldn't use that word ….. https://t.co/v8AD1Cp0fT pic.twitter.com/TltPoMbYec

— udayyyyyy 👨🏻‍💻👨🏻‍💼👨🏻‍🍳🏋️ (@uday0035) July 19, 2021
In this comment, Suresh Raina is finding it difficult to call himself a Brahmin. Social media users have targeted Suresh Raina and he is also being asked to apologize for his statement.
@ImRaina you should be ashamed yourself.

It seems that you have never experienced real Chennai culture though you have been playing many years for Chennai team. https://t.co/ZICLRr0ZLh

— Suresh (@suresh010690) July 19, 2021
Suresh Raina's cricket career
Raina announced his retirement from international cricket last year on August 15. Talking about Raina's cricket career, he has scored 768 runs in Test cricket and he has played 226 international matches. He has scored 5616 runs in ODIs. This includes 5 centuries and 36 half-centuries. Raina has also played 78 T20 matches. He is at the third place in the highest run scorer in IPL. Raina is the third-highest run-scorer in the cash-rich league.