Who Is Akash Vashisht? Career, Stats & Records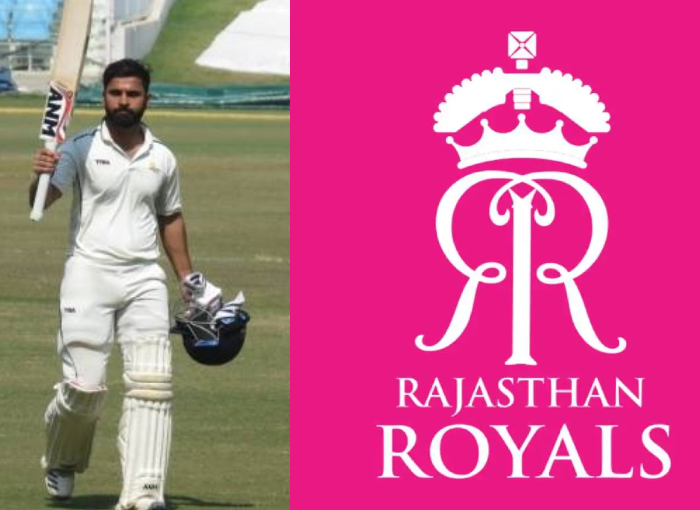 Akash Vashisht
Akash Vashisht is an Indian Cricketer who represents Himachal Pradesh team in the domestic circuit. He made is List A debut in the 2020-21 season in Vijay Hazare Trophy for Himachal Pradesh and twenty20 debut in 2019-20 Syed Mushtaq Ali trophy.
Personal Information
Akash Vashisht was born on 17 December 1994(age 28 years) in kangra, Himachal pradesh, India.  He has also represented Himachal pradesh U19 and U22 teams.
Name : Akash paramjit vasisht
Nationality : Indian
Role : All rounder
Batting style : left handed batsman
Bowling style: left arm Orthodox
D.O.B : 17 December 1994
Teams : Himachal pradesh, Himachal pradesh U19s Himachal pradesh U22, North zone, Rajasthan Royals
Career and stats
Batting stats
Format Match Runs Avg. Sr
1st class 28 1306 38.4 51.9
List A 16 364 36.4 101.4
T20 17 322 32.2 145.7
Bowling stats
Format Match Wicket Eco. Avg.
1st class 28 51 3.18 38.3
List A 16 8 5.59 47.0
T20 17 7 6.72 23.7
IPL Career
Akash Vasisht was sold to the Rajasthan Royal team in the IPL auctions 2023 for his base price of 20 lakhs. The 28 year old batting all rounder will look to showcase his talent and become the permanent part of the setup and learn new things from the senior and experienced international players in the squad.