Women's International Cricket – Mithali Raj becomes highest run-scorer in all formats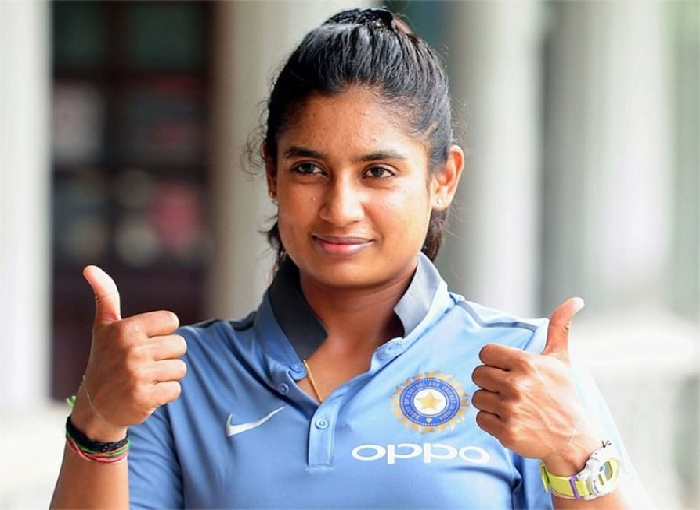 Women's International Cricket - Mithali Raj becomes highest run-scorer in all formats
Indian women's cricket team captain Mithali Raj has created history in the last match of the three-match series against England. Mithali Raj, who played an unbeaten innings of 75 runs, has become the highest run-scorer in international cricket. Not only this, Mithali Raj scored the third consecutive half-century, giving India a four-wicket victory.
38-year-old Mithali became the highest run-scorer in international cricket with 11 runs during her innings. Mithali left behind England player Charlotte Edwards in England, who has 10273 runs to her name. Mithali Raj is now the highest run-scorer in all three formats of women's cricket. In this list, Suzy Bates of New Zealand is at third place with 7849 runs.
Mithali Raj batted very brilliantly in the ODI series played against England. Mithali Raj scored half-centuries in all three matches. During the entire series, Mithali Raj stood very firmly at one end.
Mithali Raj scored 72 runs in the first ODI. In the second ODI, Mithali Raj managed to play an innings of 59 runs, while in the third ODI, she played an unbeaten 75 to save the team from a clean sweep. Mithali Raj was the player with the most runs, most fifties and most fours in this series.
After the win, Mithali said that she wanted to stay out in the middle and win the match for the team.
"I never gave up in the middle. It's being in the middle, because you can't win the match sitting out in the dugout. I wanted to win the game for the team," Mithali said at the post-match presentation ceremony.
Let us tell you that Mithali Raj, who made her debut at the age of 16, has recently completed 22 years in international cricket. Apart from Sachin Tendulkar, she is the second player to play international cricket for 22 years.