Top 5 Longest Sixes in International in Cricket History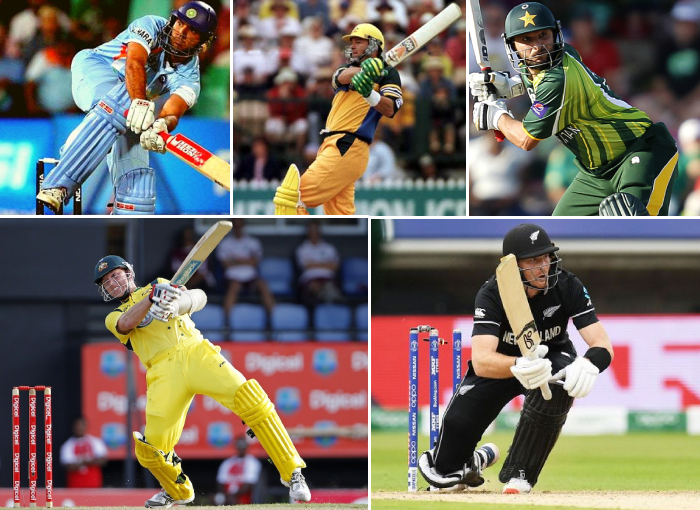 Top 5 Longest Sixes in International in Cricket History
These are the top five longest six in international cricket history
Sixes in cricket are just delightful to watch. Watching white ball going out of parks make fans fall in love with this beautiful game.
As game of cricket is advancing day by day need to get more runs became so common. In this modern era, we have many destructive batsmen who does not hesitate to hit ball out of ground.
Let's have a look at five players who have smashed longest sixes in the history of international cricket.
Yuvraj Singh- 119 meters
During 2007 T20 world cup India was playing against Australia at Johannesburg, where Yuvraj Singh smashed a gigantic six to Bret lee. He just flicked it with his wrists over square leg for a six. When recorded it was 119 meters which was one of the longest in international cricket history.
Also Read: Team India's 5 Cricketers who hit in ODIs, but failed in Tests
Shahid Afridi- 120 meters
Afridi was one of the most destructive batsmen of modern era. He has a speciality in six hitting. Afridi has smashed 476 sixes in his international career, which is the second-highest after Chris Gayle (534). However, his longest six was against south Africa in the third ODI at Johannesburg where he smashed a 120 meter long six which crossed the roof of stadium.
Mark Waugh- 120 meters
Mark Waugh was one of the most elegant and stylish batsmen of Australian cricket in late 90s. But Australian was also well known for hitting 120 meter long six to Daniel Vittori of New Zealand in a test match at Perth.
Martin Guptill- 127 meters
New Zealand's destructive opening batsman Martin Guptill is quite famous for his attacking cricket and taking the bowlers to the cleaners. In 2012 Guptill hit a massive six to Lonwabo Tsotsobe's delivery in a T20 match against South Africa which when recorded was 127 meters long.
Also Read: Top 5 players with most catches in test cricket
Brett Lee- 135 meters
Believe it or not but longest six in cricket history was smashed by a bowler. He is none other than Australian fast bowler sensation Brett Lee. Back in 2005 in a test match against West Indies Brett Lee smashed a massive hit at Gabba which travelled 130 to 135 meters long. It became officially the longest six in cricket history. The thing to note here is that Lee was using a non-standard carbon-fiber-reinforced bat that was banned soon afterward.